I've been struggling to find my voice for a blog entry the past few months. I have started about a half dozen entries only to stop a quarter of the way through with no clue how to proceed, which got me thinking. When I was a child, my father addressed several of his weekly columns for the Pittsburgh Post-Gazette to me. They were written as a way to summarize how life was at that moment in time—a snapshot or benchmark that you could look back on and use as a reference for how things were.
As I grew older, my father and I would exchange emails or letters. He was organized and sentimental and therefore catalogued all these exchanges in photo albums, which he maintained religiously up until he passed away in 2010. It's wonderful to go back and read these letters and editorials from time to time. I can hear my father's voice as I read them and know he meant to have them serve as a reminder about how I grew up and the times I grew up in. He was passionate about family and civic engagement, and being an active member of society. However, my dad wasn't afraid to rock the boat or push the envelope, and for that reason he had many friends, as well as a few people who weren't his biggest fans.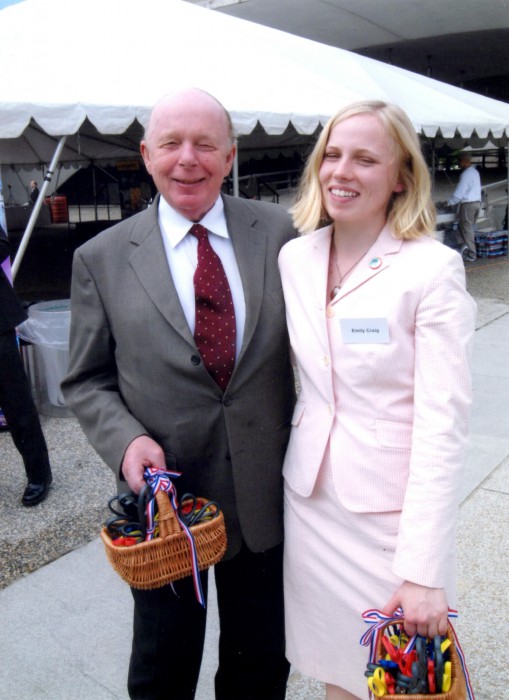 Up until I left Pittsburgh in 2014, I would go to Calvary Episcopal Church and sit next to the columbarium where my father's ashes were interred. I would give him a report about how my mom and family were doing, the pets, my job and riding. I would tell him how the city of Pittsburgh was doing, and the general whereabouts of people. It was my way of articulating my feelings at the time, and I knew that if he were alive, he would be all ears.
After leaving Pittsburgh to relocate to Unionville, I would go back to teach clinics and always find 15 minutes to stop by to say "hi" to my father. Those visits have become fewer and further between, so I thought I would devote this blog entry to my father.
Dear Dad,
A lot has happened since my last visit. Mom has been working tirelessly getting everything situated at her new house in Coatesville. She has a beautiful backyard with a lot of grass to mow. Mark, Lucy and I see her at least once a week for an always delicious dinner.
I finished my treatments for breast cancer mid-May. I can't believe I got through it. I had 16 chemo treatments and 28 radiation treatments. There were many times that I just wanted to throw in the towel. I'm grateful that I had a great group of friends and family with me every step of the way.
I'm feeling much like my old self. My energy is strong, and my hair is growing back in. Everyone tells me it looks cute, but to be honest I hate it. I just want it to be the way it used to be.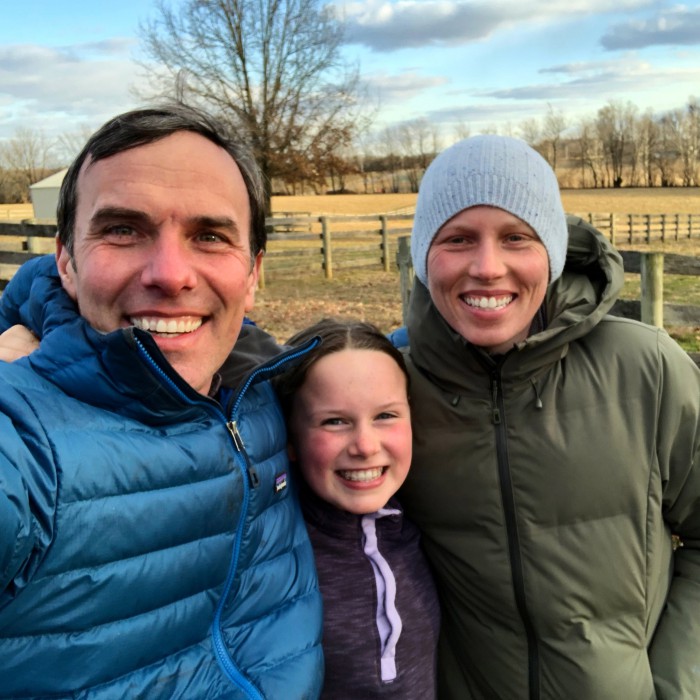 Some very big news: Mark and I bought a 19-acre farm in Parkesburg that's just around the corner from Mom's house. We closed on the property in February and immediately started renovating the barn and turned a big tractor shed into a second stable.
I was told we were doing construction work at the worst time of year, and to top it off we had a really wet spring, so it was a bit hectic getting everything done. The indoor arena ended up getting delayed, but it's nearly all finished now. I served as the general contractor for the project, which proved challenging and educational. I learned a lot about how people should and shouldn't communicate. It was an interesting process that I hope to never go through again! We are calling the property Sewickley Farm, which is pretty cool. Mark was the one who thought of that name, and I happily agreed. I still can't believe I live here; it's absolutely gorgeous and everything I dreamed of.
Mom keeps saying that she would love to know what you think of the farm and what we've accomplished. We both think you would be proud. Mark spent all last weekend weed-whacking the fence line, and Lucy likes to drive the gator around as much as possible. All of my horses and client horses moved in June 1, so we are still getting situated, but it feels like home.
I've been competing with a lot of success this spring on both my horses and several horses owned by my clients. I feel like I've become a good competition rider over the years and handle the stress of competing much better than I did when I was kid. I'm working hard on sitting up straighter the way you always said I should. It's still something I have to work at.
All the hard work has paid off with Audi. He has matured into a competitive FEI horse … a far cry from the day you and Mom spent with me in the ER for a de-gloved hip from that bad fall. I'm hoping to take him to a couple of CDIs before the year is over. I also have a cool 3-year-old I bought as a foal who just started doing stuff. His name is Champ. I think you would really like him. He's a pretty laid-back horse with a really steady way of going.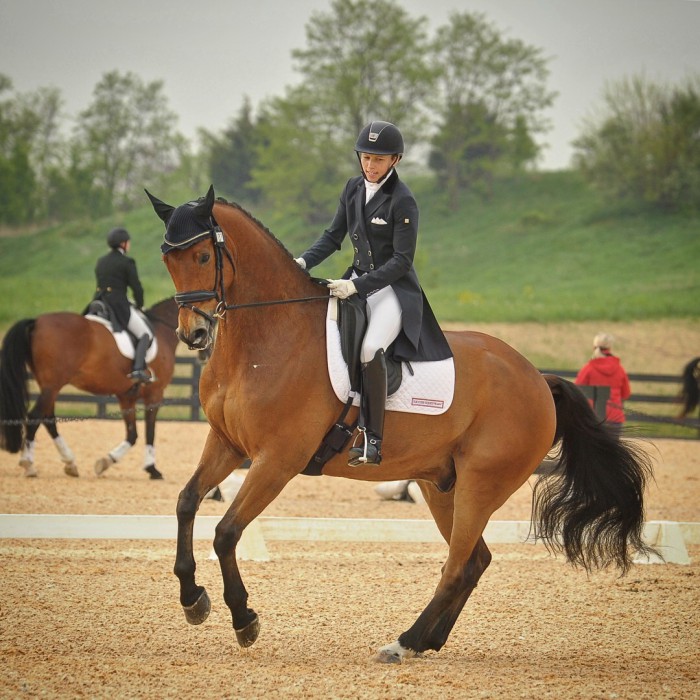 I'm working hard every day and putting everything I have into being a good business owner, wife, daughter and stepmom. It's challenging, but I can't imagine doing anything else. I hope that once things settle down a little, I'll be able to do something again with the arts or politics. It's always in the back of my mind; I just struggle to find the time.
Not a day goes by that I don't think of you. I miss you more than you will ever know.
---
Chronicle blogger Emily Donaldson is a professional dressage rider and trainer based in Parkesburg, Pennsylvania. She grew up in Pittsburgh and started riding when she was 5. She garnered a well-rounded equestrian education through foxhunting, hunter/jumpers and eventing. At 13, Emily decided to focus on dressage. She received her USDF bronze medal and trained her off-the-track Thoroughbred gelding Thanks A Bunch from first level to Prix St. Georges. After earning a bachelor's degree in art history from the University of Pittsburgh in 2005, Emily spent the summer as a working student for Courtney King-Dye and then in 2006 with Jennifer Baumert.
In 2007 Emily returned to her hometown of Pittsburgh to pursue a career in fundraising and marketing. She spent eight years working for several influential non-profit organizations while continuing to compete and train. In 2014, Emily married equine veterinarian Mark Donaldson, and she relocated to eastern Pennsylvania to live with Mark and her stepdaughter, Lucy.

She officially launched Emily Donaldson Dressage LLC at that time, and now she starts young horses and trains an enthusiastic group of dressage and event riders, in addition to competing at the FEI levels herself.