Harrisburg, Pa.—Oct. 14  
Daisy Farish got quite a birthday present at the Pennsylvania National. On the day she turned 17, she won the speed class, Phase 1 of the Neue Schule/USEF Junior Jumper Individual Championship.
And then she just kept clean rounds aboard Alberto II to lead the standings right through to the finish and take the title. "It has been surreal! My horse has been so amazing; I'm just stunned," Farish said.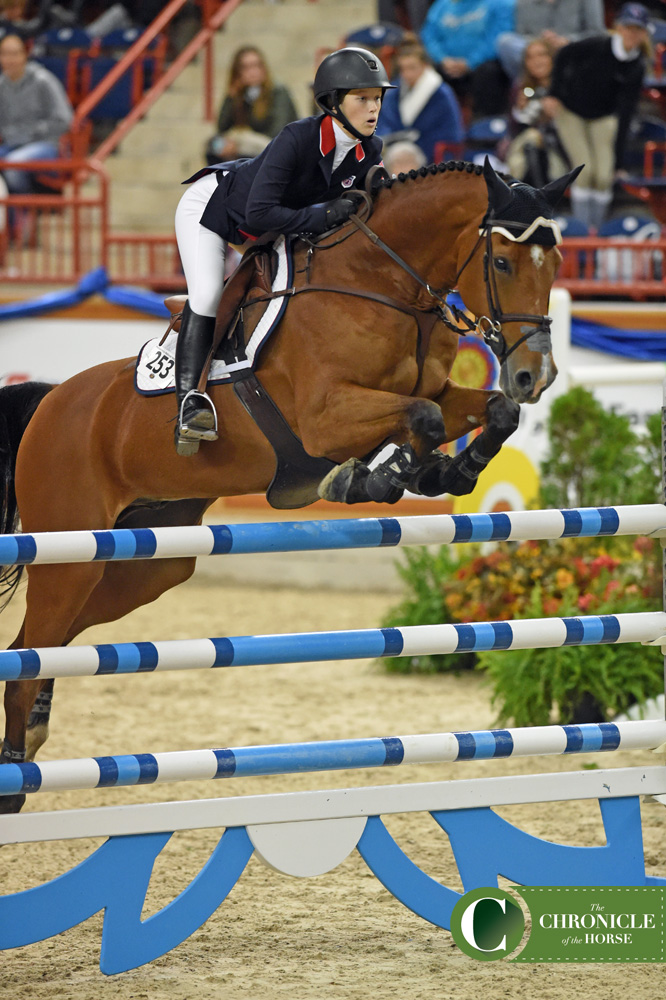 Farish went last in the one round of Day 3 of the competition. She was on a score of 0 after having also jumped clean over both rounds of the team competition the night before. Clear rounds were hard to come by on the final day, and when second-placed Hannah Loly took herself out of contention by heartbreakingly jumping the wrong last fence, Farish had a 5-fault cushion between herself and Alexandra Pielet.
"I tried to stay as calm as I could. Before the round started, I had 1½ faults between us, so I wasn't sitting so comfortably, but things worked out," Farish said. "I was just trying to keep my cool and just ride the course like I walked it. I do think my horse helped me in places he didn't necessarily have to, but I owe it to him."
Farish just started riding Alberto II in March. The horse had mileage in the grand prix classes with Kara Chad. "It was the end of the summer that we got to know each other and really clicked. The past few months I've been able to have a lot of fun with him. He shows me how comfortable he is with these classes every time I go into the ring," Farish said.
Farish had also picked up a silver medal the night before as her Zone 5 team took third in the team championships. "It means a lot to me; to win this class is amazing. It was special to be able to finish on a score of 0, that I was able to keep my cool," Farish continued.
Pielet finished up with the silver with her Helene VE and Coco Fath earned bronze on Huckleberry.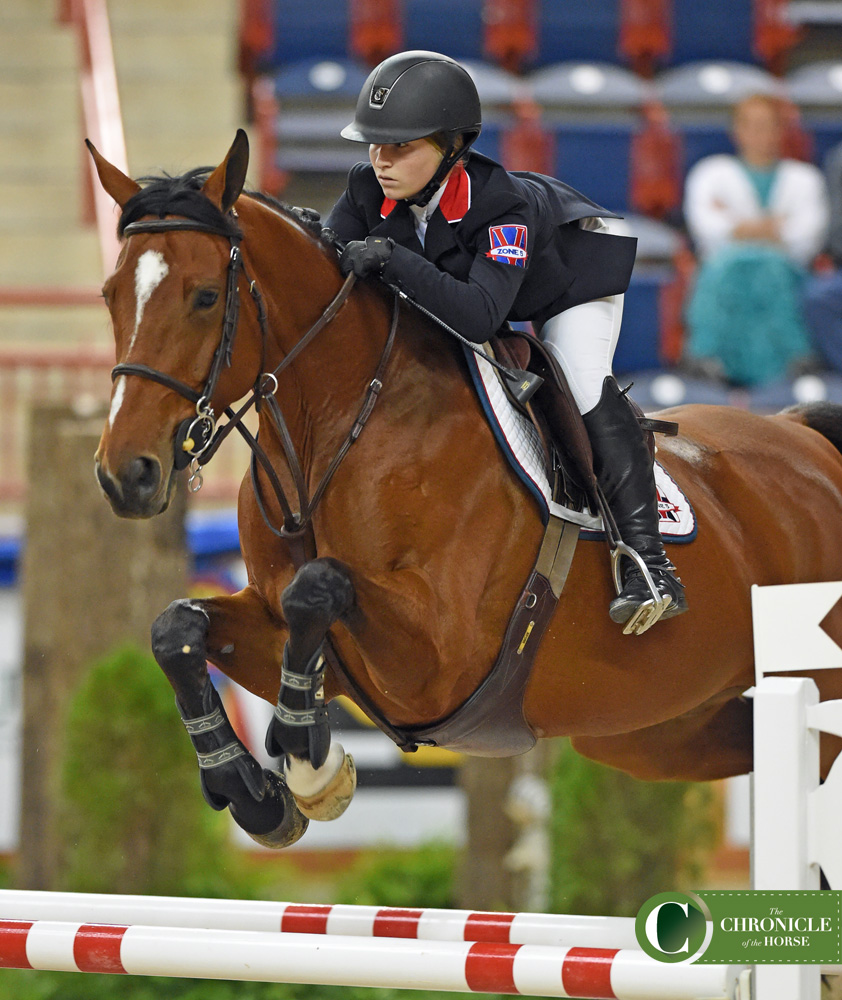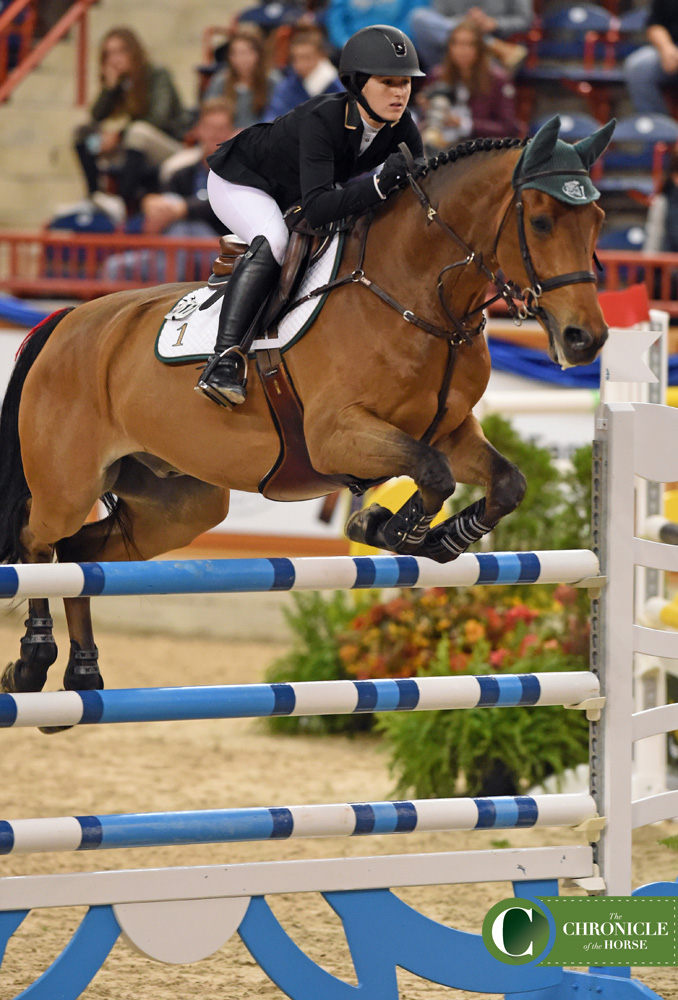 IMPORTANT LINKS:  All the COTH Pennsylvania National coverage  |  What You Need To Know  |  live results/order of go  |  live streaming  |  show website