Mill Spring, N.C.—April 7
Competitors were in for a treat this week as The Fork CIC and Horse Trials made its move to the Tryon International Equestrian Center, and a brand new CIC*** track was unveiled, giving a sneak peek at what will become the FEI World Equestrian Games course next year.
Built on an unfinished golf course that was abandoned about eight years ago, the course has come together in record time.
Tremaine Cooper, who designed the courses at the old site of The Fork in Norwood, N.C., for four years, has teamed up with Captain Mark Phillips to create an open, gallopy course that's only going to get better in the lead up to the World Games.
The footing is lush and green, like carpet, and traverses gently rolling terrain. Several bridges will take riders over a river that runs through the property, and big tables and accuracy questions prevail right to the very end.
Cooper first saw the track last fall when he filled in for Phillips at the Nutrena/USEA American Eventing Championships. At that point, the course was just tall grass and weeds when Cooper rode his bike around, but Phillips had ideas already in mind.
The course is already irrigated, and small trees, flags and potted plants can be seen hiding irrigation heads.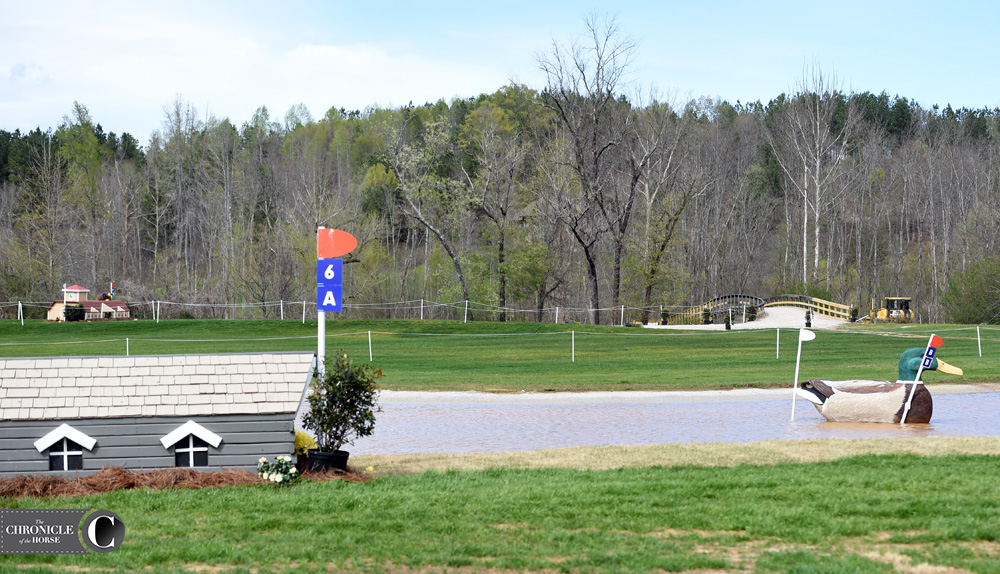 After sand traps and tee boxes were removed, crews got to work on the ground, which features bahia grass, a warm season grass that's dormant now, but will look beautiful when it comes out, according to Cooper.
The course for the CIC*** and advanced are similar, and include 24 numbered obstacles.
At the old Fork, big tables were plentiful, and riders will recognize about 8-10 jumps from the old event, some built by Travers Schick, as well as a few that popped up at the $100,000 Land Rover Wellington Eventing Showcase (Fla.) this February.
Newer jumps were built by Eric Bull.
"Knowing where we are in the calendar, we have a goal or obligation to give the riders a good run before [the Rolex Kentucky CCI****.] You want a confidence builder. You definitely want it to be a proper three-star, but you don't want to ruin their confidence," said Cooper. "You want to give them an open, galloping, forward course so they come off of it feeling good so they hopefully go on and have success at Kentucky. The flow of everything was the most important thing. The question of not knowing how this works or how it rides, you can get a good feel of it, but the bridges might be a factor time-wise. I don't think it's small, but I we wanted to make sure people had a good run. You don't want to wipe everyone out the first year!"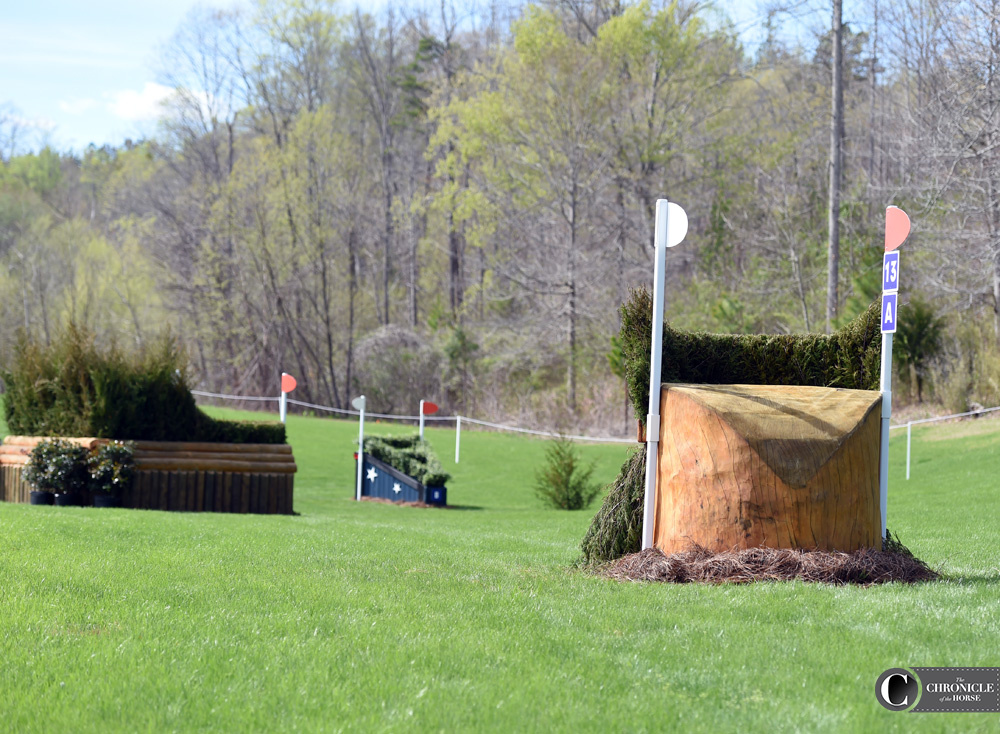 There are plans to expand the acreage of course for the World Games and add in another water jump, and perhaps some more terrain questions like a coffin and bank.
"[Phillips] obviously has quite a few years' experience, so he took the lead in some things, but it was great back and forth working together. I thought that was a great exercise from my point of view. I think this property has quite a bit of potential, and it will be interesting to see—I know some of the things that he has in mind, but things change. It's challenging, but a neat piece of property," said Cooper.
"Dan Fradley has done a lot of the grass work. He's a golf course guy but really wants to figure out how we need our grass to be. Working with him has been great. He has a bunch of ideas for the future to make this as good as possible. That's kind of exciting. It's not every day you get to work with a professional turf guy," he added.
Another exciting project on the horizon is the literal moving of the mountain that's between the edge of the derby field at the main part of the equestrian center and the three-star course to make it easier to access.
For Sunday's cross-country, horses and riders will not be able to follow the path that's there now due to heavy rainfall recently, so they'll trailer about 5 minutes on a paved road.
Click here to see photos of every jump via the Coursewalk App.
We're on site all weekend at The Fork! Make sure to follow us at www.coth.com and on COTH's Facebook, Instagram and Twitter! Check out a full report from The Fork in our April 24 print edition.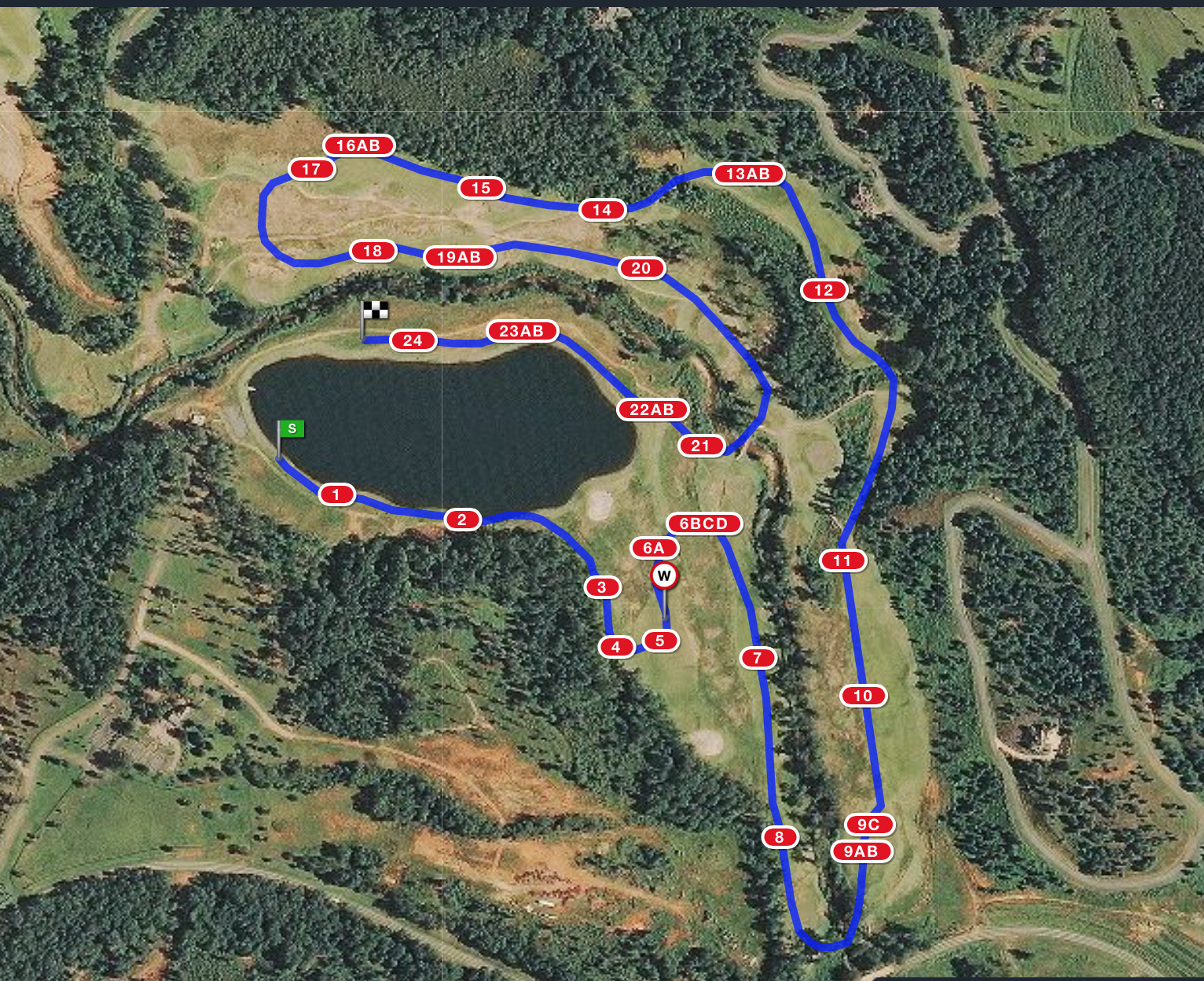 2017 The Fork CIC*** Course Preview
Lindsay Berreth / Apr 7, 2017 6:05 pm