COTH readers met Emma Butchard when we profiled her as a One To Watch (read "Emma Butchard Is Doing The Work To Succeed At Grand Prix Show Jumping"). Now she's blogging for us—here's her first entry…
I was at the Tryon International Equestrian Center (N.C.) for two weeks with my dad, my brother, and Jack Russell Vera. Week 1 (June 28-July 2) was a two-star show and I had I Am Picobello in the 1.30-meter open jumper and Cascada K for the smaller FEI classes.
Brasil jumped a great clear in the 1.40-meter power and speed and placed in the top 12 out of 55 horses on Wednesday. Thursday was the welcome stake, which you had to complete in order to show in the grand prix. Brasil was clear and perfect in the first round and I was so excited because the clear rounds with him seemed to be happening more and more often.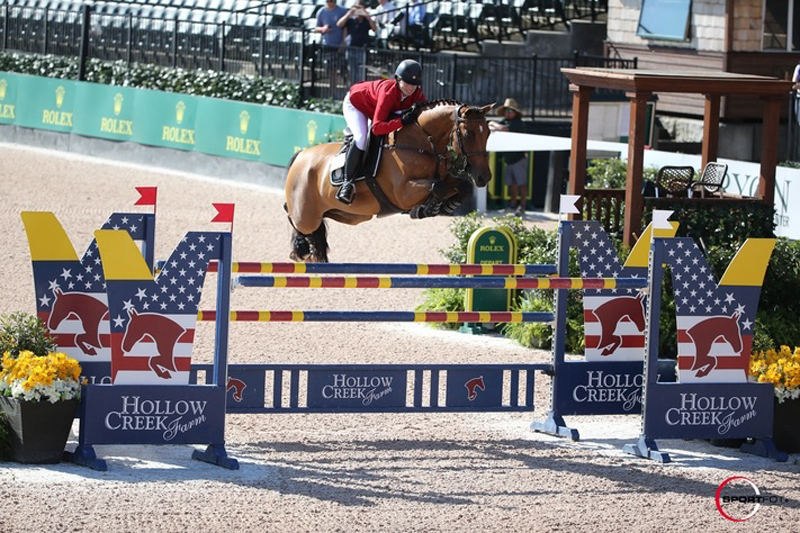 The first time I went clear in a 1.45-meter at the Winter Equestrian Festival (Fla.) in the Under-25, I thought to myself, "I hope I can do that again!"
Now I land from that last jump and think, "Wow Brasil did it again."
It was a 30-horse jump-off and I was last to go. The plan was to go for it and I did. I got the leave-out down the first line, the eight strides on the first rollback, the leave-out down the next line, found a perfect distance to the vertical on an angle, and then I saw a long one coming into the one-stride.
Here I made a mistake trying to go for it, and Brasil—being the most perfect horse in the world—jumped in but we couldn't make it out. So I came back to it and jumped the last oxer with no problem. Luckily, Brasil is very forgiving and I can learn from my mistakes. I definitely learned from that one—to only take chances where I know I can.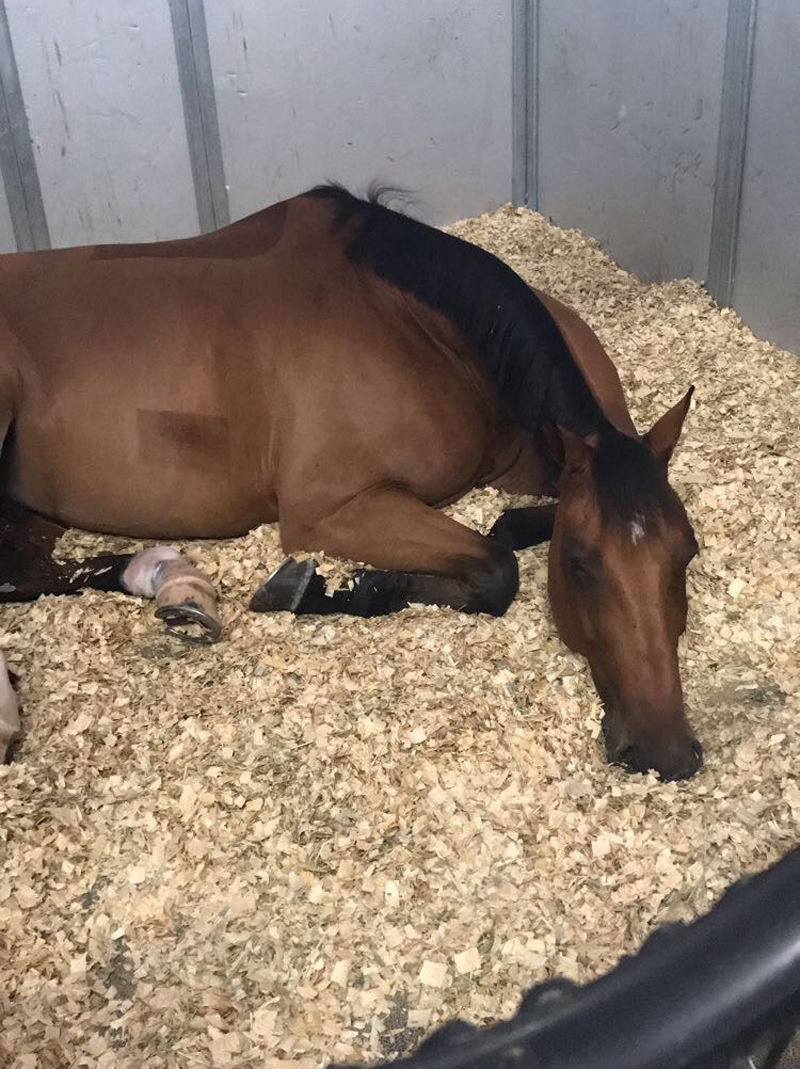 The first three jumps of the $86,000 Adequan Grand Prix on Sunday morning were not how I wanted so I made a circle before a big oxer at Fence 4 and then finished the course well. With that class, I had to learn to not let the mistake in the jump-off before get to my head. Things did not go as planned after starting with the two clears in the two-star classes, but as Dory says in Finding Nemo, "Just keep swimming, swimming, swimming," so that's what we did.
The second week (July 5-9), Brasil was clear in the power phase of the three-star 1.40-meter and we opted to not do the speed phase to save his energy for the rest of the week. In the welcome stake, Brasil was clear and I picked up a time fault. I was really happy to have a good solid round so that we were confident and ready to go into the $130,000 Ariat Grand Prix on Saturday night.
I flatted him Saturday morning and he was perfect as usual. I went back to the house for a break and to watch some of the Longines Global Champions Tour of Cascais live feed to prepare for my big class.
I took Brasil for some grass and a walk in the afternoon, then he gets the magnetic/massage blanket and boots while I braid. It stormed before the grand prix, but luckily cleared up to be a great night. The course was technical and the time was tight.
I went sixth in the order, and he warmed up perfectly. Brasil loves night classes with a lot of people watching from the stands, he knows when it's important. I had the second to last jump down, a skinny vertical, and a time fault. He jumped super and we haven't had a lot experience in big grand prix clases like that yet, so I was very happy to finish on that note.
A year ago when I first started with Brasil I never would have thought I would get the opportunity to jump in three- and four-star grand prix classes with him.
It was also amazing to have my brother, Will, and dad there for support, while my mom and sister, Eliza, were back home watching the live feed.
Now we are back home in Wellington, Fla., where he will have a nice vacation before the next show. We were on the road for 10 weeks going to Tryon, Kentucky, Devon (Pa.), Virginia, and Tryon again for the last two weeks. I love meeting new people at the shows and in FEI stabling—there is always something new to learn.
When the show is over and it's time to pack up, it is a little sad leaving your neighbors in stabling, but it is also nice to know you'll see them again at the next show. I am not sure yet where our next show will be yet, but I am working on that plan!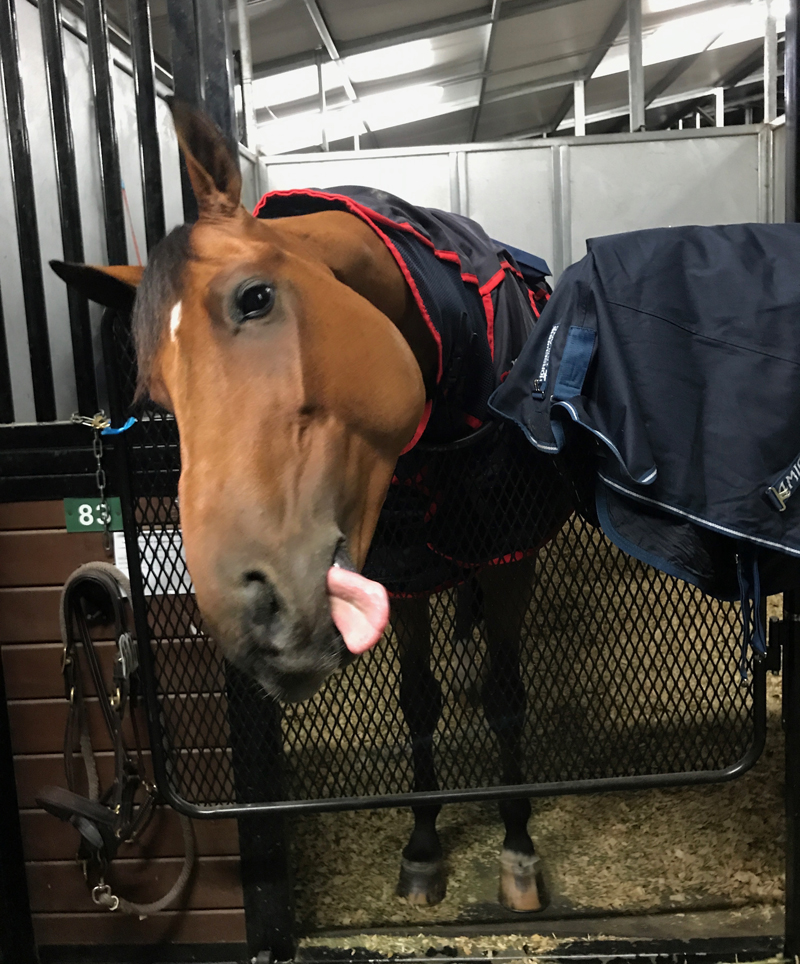 I remember my first low amateur-owner classic at WEF with Brasil in 2016 and how big it felt, then we just kept moving up from there. There have been ups and downs of course along the way, but with Brasil its mostly ups! I am so excited to see where we go from here and keep on believing that anything is possible!
---
Emma Butchard grew up in Florida as the daughter of two hunter/jumper professionals and showed as a junior in the pony, junior hunter, equitation and junior jumper divisions. She spent some time working as a groom in 2015 and in 2016 jumped in her first grand prix. Butchard, does all the work back in the barns with her horses, grooming, braiding and preparing them herself. Read more about her in "One To Watch: Emma Butchard Is Doing The Work To Succeed At Grand Prix Jumping."