Tembla would like to remind everyone that the saying, "Don't judge a book by its cover" exists for a reason. She's big, she's a redhead, and she's definitely a mare, but Karl Cook's grand prix show jumper is nothing but sweetness and light in the barn.
The 14-year-old Zangersheide (Tangelo Van De Zuuthoeve—Chablis V Z, Cavalier) owned by Cook's mother Signe Ostby, is a snuggler to all. But Cook and groom Jorge Ramirez are her favorites, although "Tilly" refuses to pick a favorite. Fortunately the two men don't mind sharing.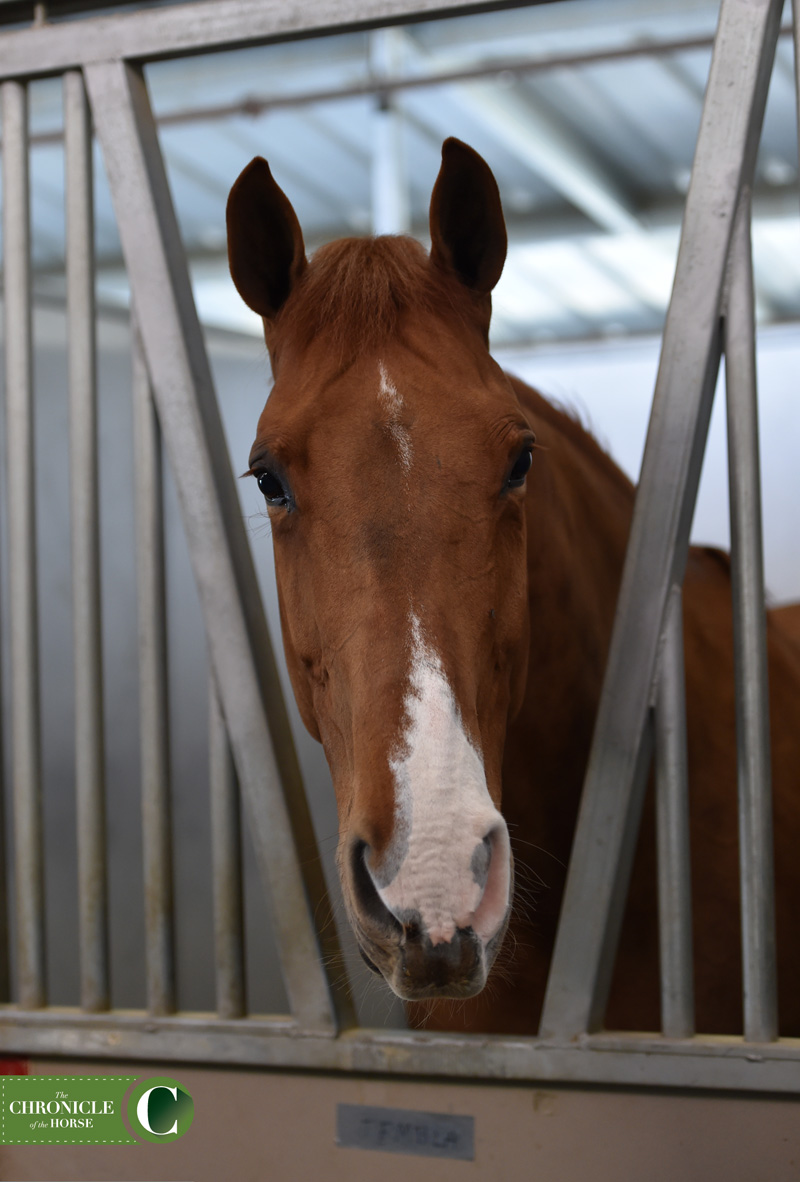 "Karl and I love her all the time," said Ramirez. "I told him the other day, 'I feel like you just kissed me.' He said, 'Why?' [I said], 'Because I kiss her nose, and you kissed her!' "
Tilly and Cook have traveled all over since they partnered up in 2013, including competing in the Longines FEI World Cup Show Jumping Final in Omaha in 2017. And as much as she turns and burns in the ring, she melts into mush in her stall. Breaking chestnut mare stereotypes everywhere, we bring you Tembla.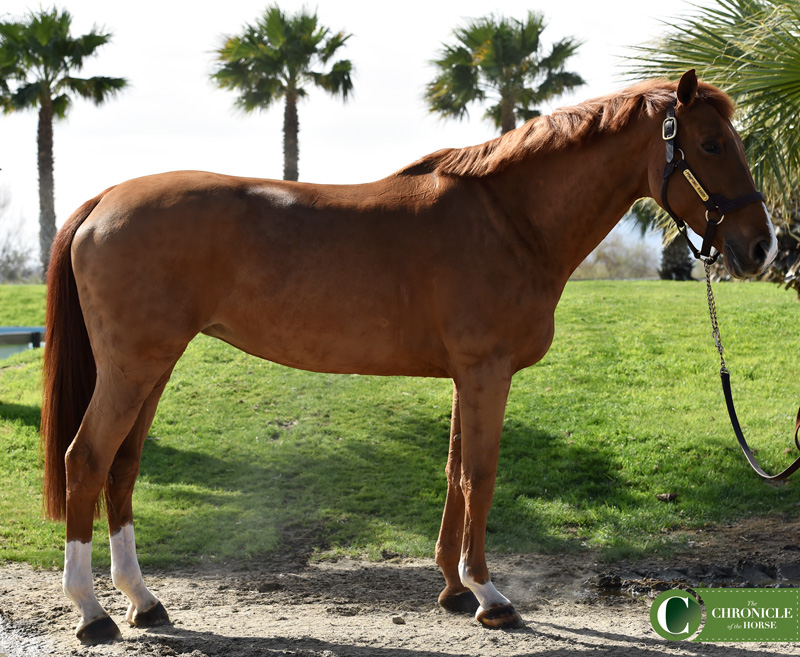 •  When she first arrived at Cook's Pomponio Ranch in Gregorio, California, she seemed to have a little chestnut mare grumpiness in her.
"She was very cranky," said Ramirez. "She was not very confident during the beginning. When you went to her stall, she was like, 'What are you doing here?' "
Now she only saves the crankiness for when they hitch up her girth one notch and when Ramirez eggs her on to make faces.
•  She especially likes hugs.
"She hugs me," said Ramirez. "When I do stretching, and I put the cookie [in my far hand], she'll squish my body right up to her leg."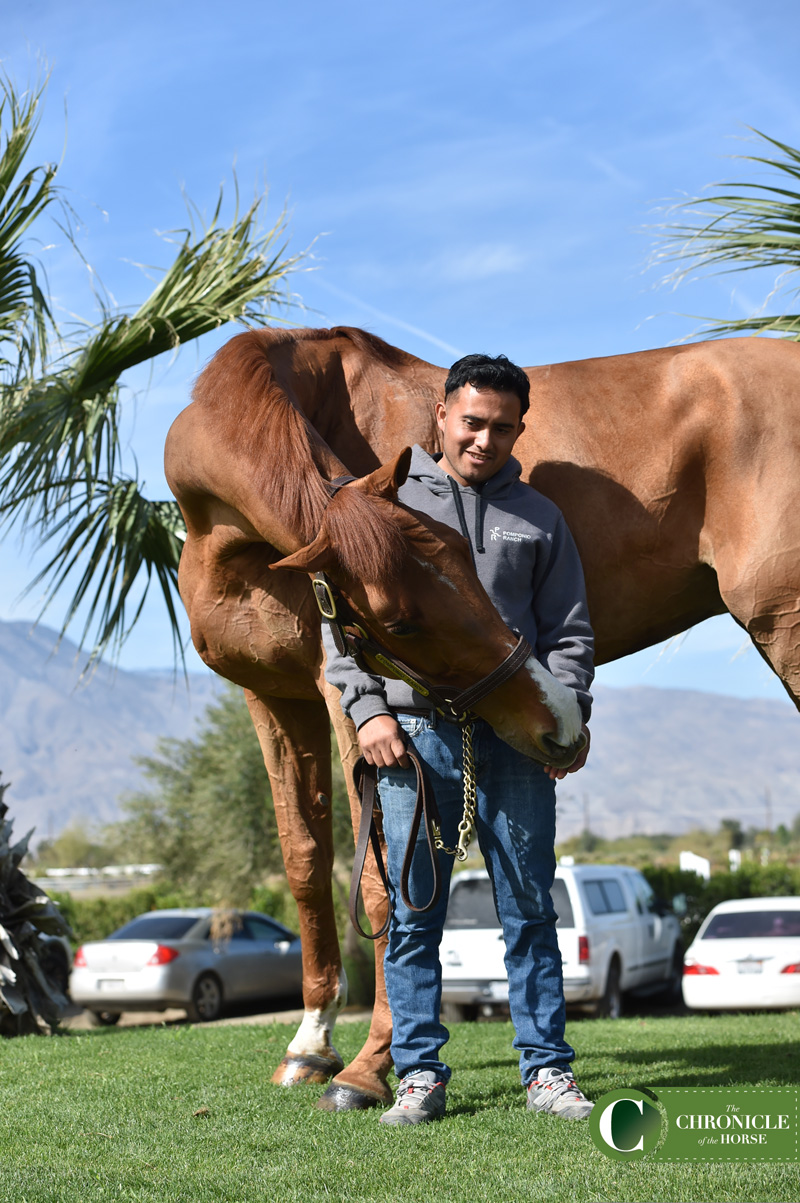 •  She's trustworthy. When she is being untacked, no need to tie her up or even put on a halter.
•  Tilly does get nervous at the ring, so Ramirez has developed a system to get her in the zone.
"She's paying attention to everything," said Ramirez. "If I'm not there, she's looking and will try to walk backwards."
He demonstrated how he stands in front of her and makes kissing noises when she's close to going in the ring. "She'll put her head down," he said. "And I hold her head down. If I let her go, she's always looking around."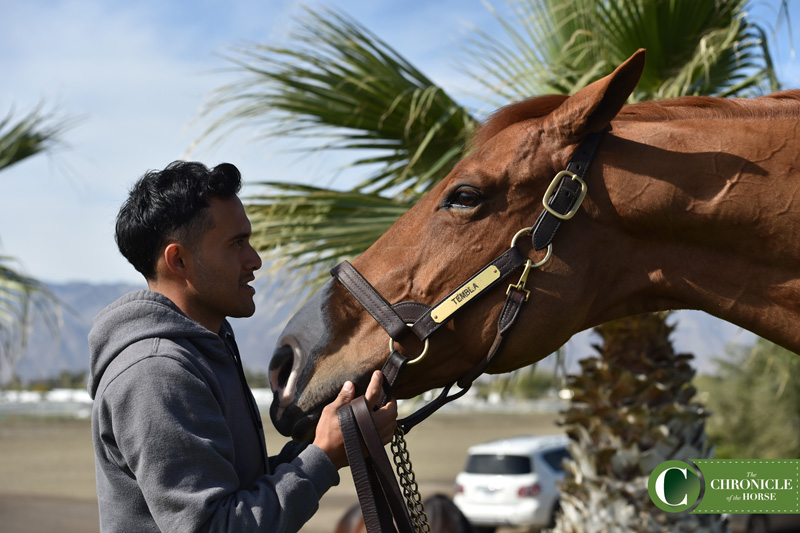 The system worked particularly well in Omaha, when the indoor arena and the lights were an eyeful.
"The first day she was all freaked," said Ramirez. "You could see her eyes like, 'What is this?' I [held] her head like I was talking to her before she walked in the ring. I have a friend who took a picture after and before. The first time she was so nervous, and then I started talking to her, and then she was fine, and her eye was more relaxed."
•  "I call her Mama, like Big Mama," said Ramirez. "If I say to her, 'Mama,' like that, she relaxes. When I'm talking to her I'm like, 'Be good. Relax. It's OK.' "
•  She loves to rest her head on your shoulder or nuzzle your neck and arm to make sure you know she's around and wanting attention.
"She's really nosey," said Ramirez. "Like when you are in the stall, cleaning the stalls, she goes around you, and she goes in the back, and she's licking you. It's so soft like, 'Hey I'm here.' Like looking for something. Or even if you are outside the stall, close to her door, she goes, 'Sniff, sniff,' and starting this with her lips. It's so nice."
•  She prefers humans. She's not a fan of the many dogs that roam around the farm or of the fake snake Ramirez jokingly hung up one time.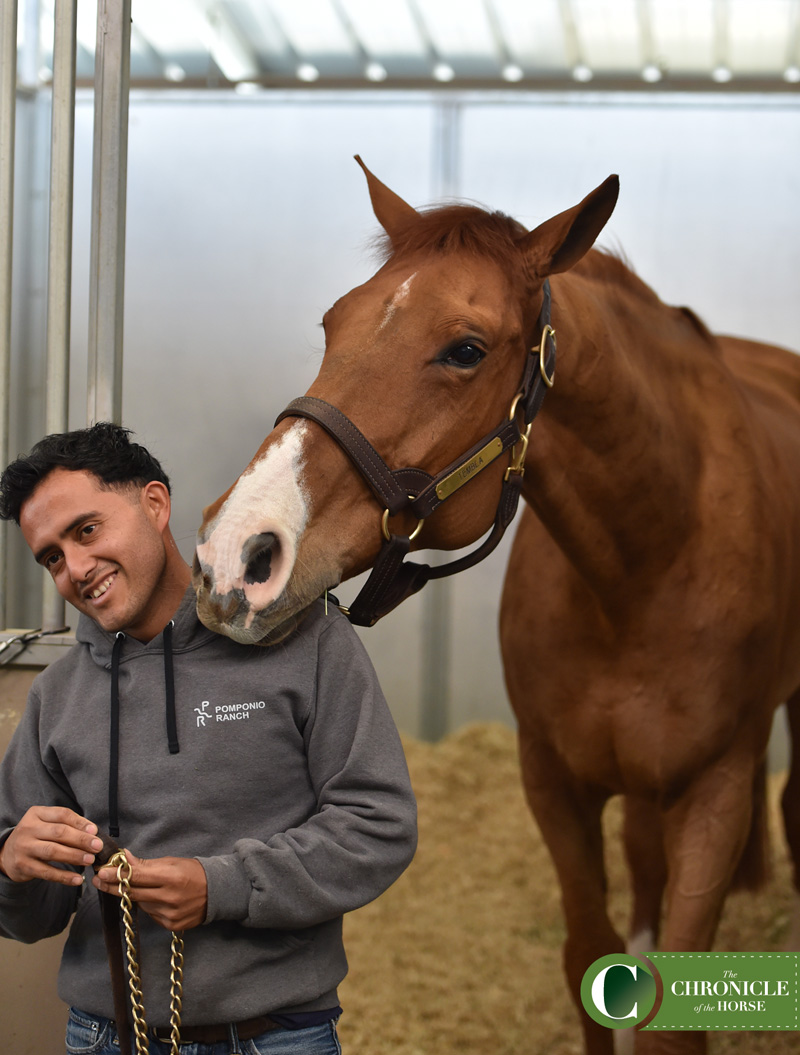 •  She likes to kick one back with the boys, especially after a big class.
"After the class, she gets a lot of love," said Ramirez. "Karl gives her cookies and beers."
How did they discover her adult tastes? "Karl was walking by the barn," said Ramirez. "Tilly put her head down and tried to call him like, 'Hey I'm here.' 'Oh, you want a beer?' "
But social hour isn't limited to special nights.
"Whenever Karl is drinking a beer, she gets some," said Ramirez.
They used to put a full beer in her feed, but they have since stopped and just limited her to sips from the bottle. What's her beverage of choice? Cook says Guinness.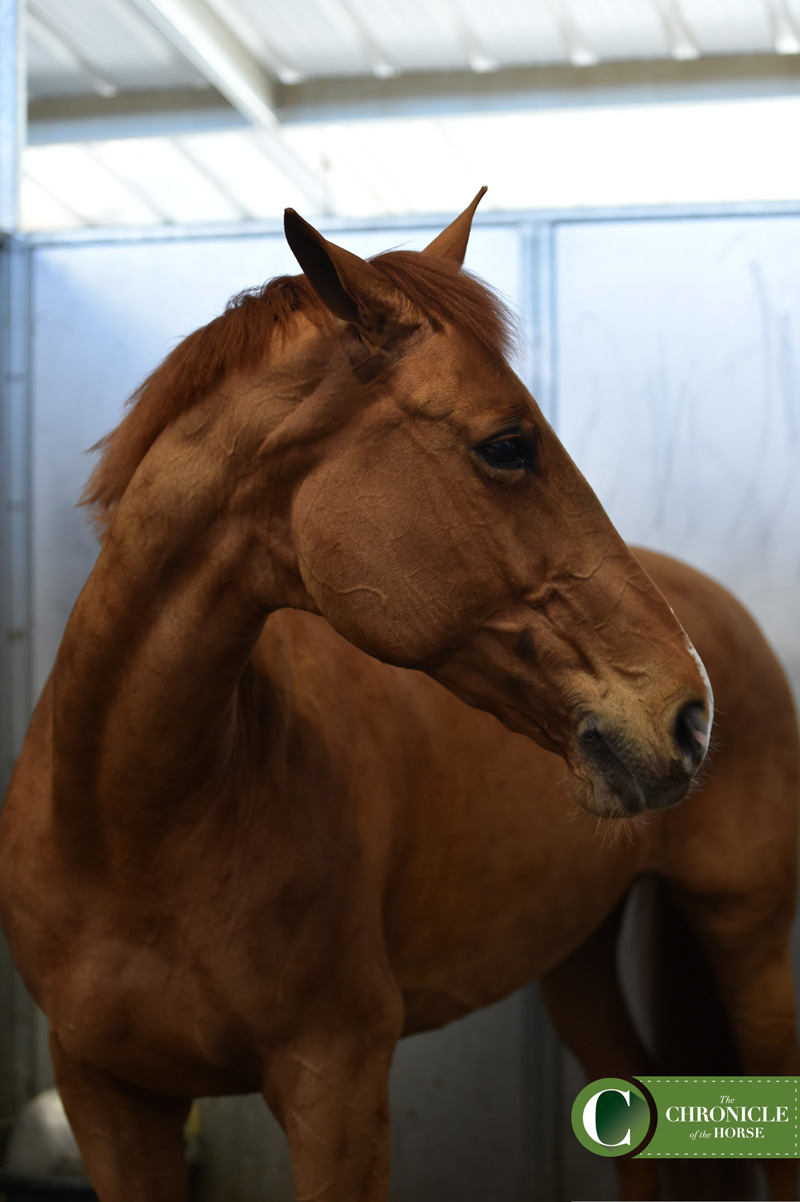 •  After watching over her for five years, Ramirez has her show routine down and knows her tricks. First in typical girl fashion, she loves having her hair played with.
"Every time I have to braid her for the class, she gets kind of sleepy," said Ramirez. "She likes it when I'm braiding her or like massage pulling her mane."
But when it's time to show, Ramirez has to head to the ring five minutes early because she makes multiple pit stops along the way. "She would just like to go slow and look around," said Ramirez.