"Nereo has been an absolute favorite and a star to me," said Andrew Nicholson of the horse who helped him win the Mitsubishi Motors Badminton Horse Trials CCI**** (England) this year.
The 17.2-hand, 17-year-old chestnut gelding has amassed 2,931 British Eventing points over 12 years in the sport. Nicholson is a legend in his own right but despite his 37 completions at Badminton since 1984 (more than any other rider in Badminton history), it was Nereo who secured the rider his first Badminton win.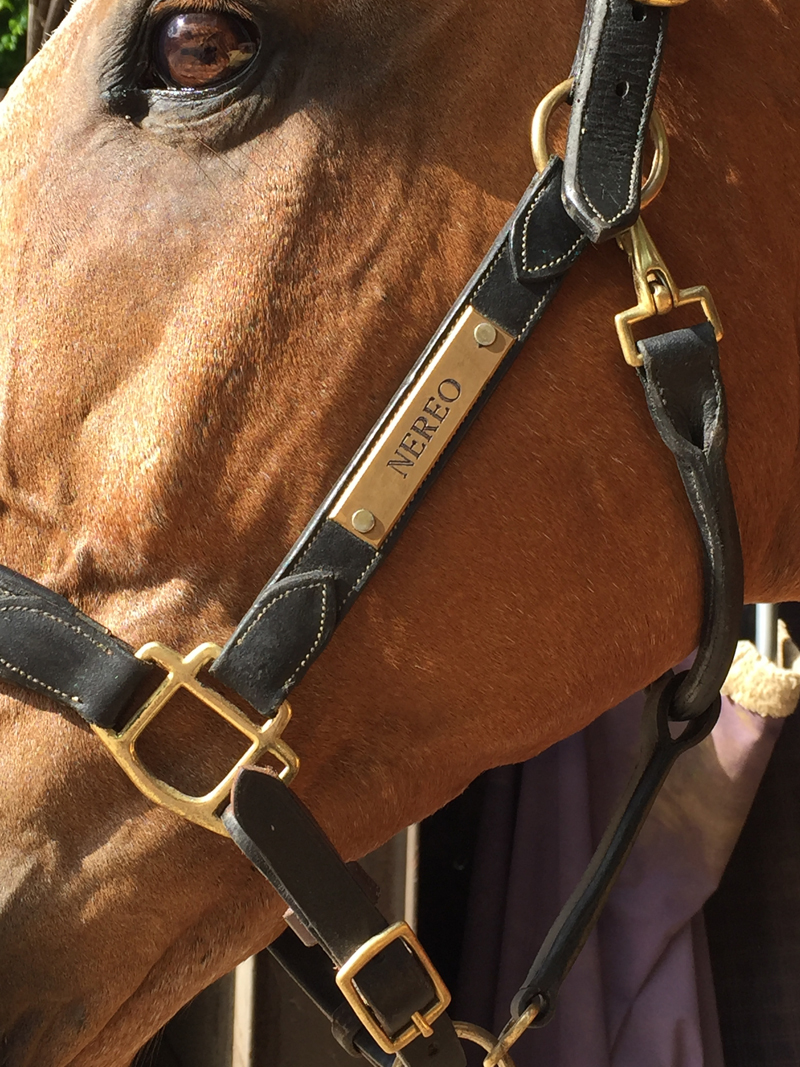 This year's Badminton produced Nereo's 10th top-10 finish at a four-star. In addition, Nereo won individual bronze at the Alltech FEI World Equestrian Games (Ky.) in 2010 and was runner-up at the Burghley CCI**** (England) in 2011. In 2012 he was individual fourth and won team bronze at the 2012 London Olympics and also won the Pau CCI**** (France) that year. He was third at Badminton and second at Burghley in 2013, and he won the Barbury CIC*** Eventing Rider Masters and was again runner-up at Burghley in 2016.
But enough about what you already know about Nereo. Here are a few things you probably don't:
• Nicholson first set eyes on Nereo as a 2-year-old in Spain. The horse was bred near Seville by Ramon Beca, who himself competed for Spain at the Olympic level. Nicholson competed the first horse Ramon bred, who was called Fenicio—a full brother to both Nereo and Armada.
Now 18 years old and recently retired, Armada was successfully campaigned by both Nicholson and Oliver Townend to four-star level, including being placed second at Badminton in 2014 and fourth at Burghley in 2013. During his competitive life, Nereo has been owned by Deborah Sellar, who happens to be Ramon Beca's sister and also breeds horses for Andrew to compete.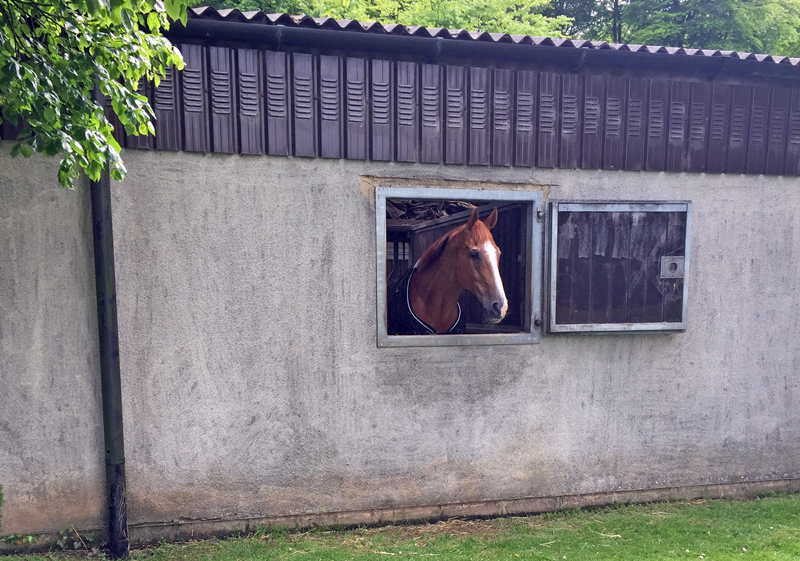 • Nereo arrived at Nicholson's as an unbroken gangly 3-year-old. Whilst many described him as an "ugly duckling," Nicholson was a huge fan from the word go. "Nereo wasn't the flashiest horse when he was young, but when you rode him you felt very good on him," he explained.
"I used to think I was sitting on the most handsome horse there is and then when I hopped off, I'd think perhaps I'm not. But it was this feeling on top—he felt very powerful, very willing to do things. Even though he was very tough, he always wants to do his utmost for you, and horses like that you can go an awful long way with."
• Nereo is also a personal favorite of Nicholson's head groom, Johanna Wård, who describes him as a relaxed character who enjoys his own company. "He's very gentle and would never hurt you, but he makes it clear whether he wants you in his stable or not by his facial expressions," Wård said.
"He can be very quirky like that and chooses who he will accept in his life. If he likes you he is also an affectionate horse. If he doesn't trust you, he will look angry and walk the other way."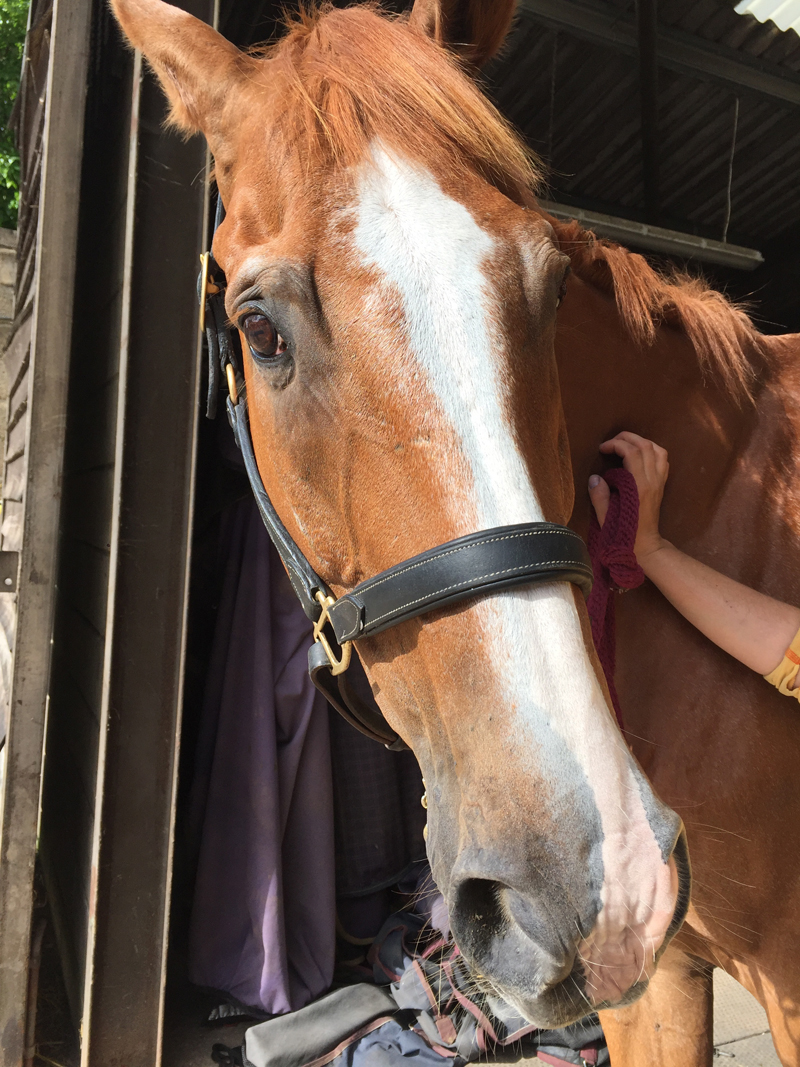 • Nereo also has a few tricks up his sleeve when it comes to being caught. "In the field he will only come in when he feels like it," Wård said with a smile. "The field is 'his place.' Once he's been ridden, he goes out in the field like all the other horses here, but he goes out a lot longer than everyone else because you can't catch him!"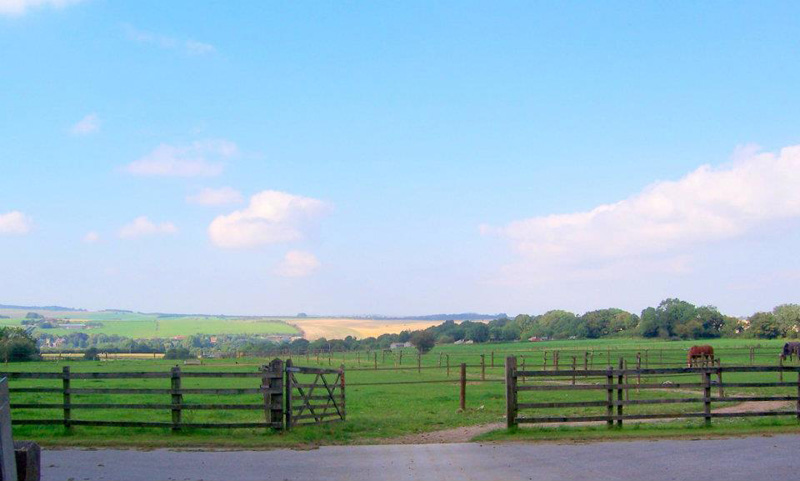 • Wård often gets to hack Nereo out and warm him up for Nicholson. "He's very good to ride; it makes him happy to be exercised. He's so sweet and would never do anything [bad] because he enjoys it," she said.
• Nereo is a treat hound. "He loves Polos [mints] and carrots but isn't that keen on being brushed," said Wård. "He prefers to be left alone."
• He might be a high-powered performance machine on cross-country, but he's a pet in the barn. "He's very relaxed most all of the time," said Wård. "Even at competitions he's very relaxed. So for a groom, he's very easy in that way."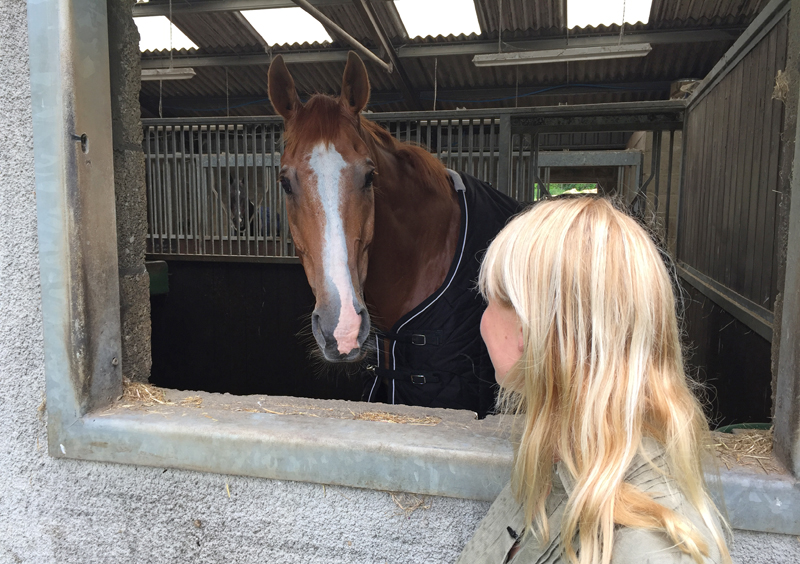 • Despite his age and extensive competition resume, Wård says that Nereo has never required special management to keep him sound and on the road. "I think it's just the way he is—he's tough physically as well as mentally," she said.
• Nereo is a favorite for all who come in contact with him. "It's very difficult not to love this horse; he is a very special horse," Wård said. "He is strong in his character and comfortable with who he is. He's very fond of Andrew too; you can see that they really like and respect each other."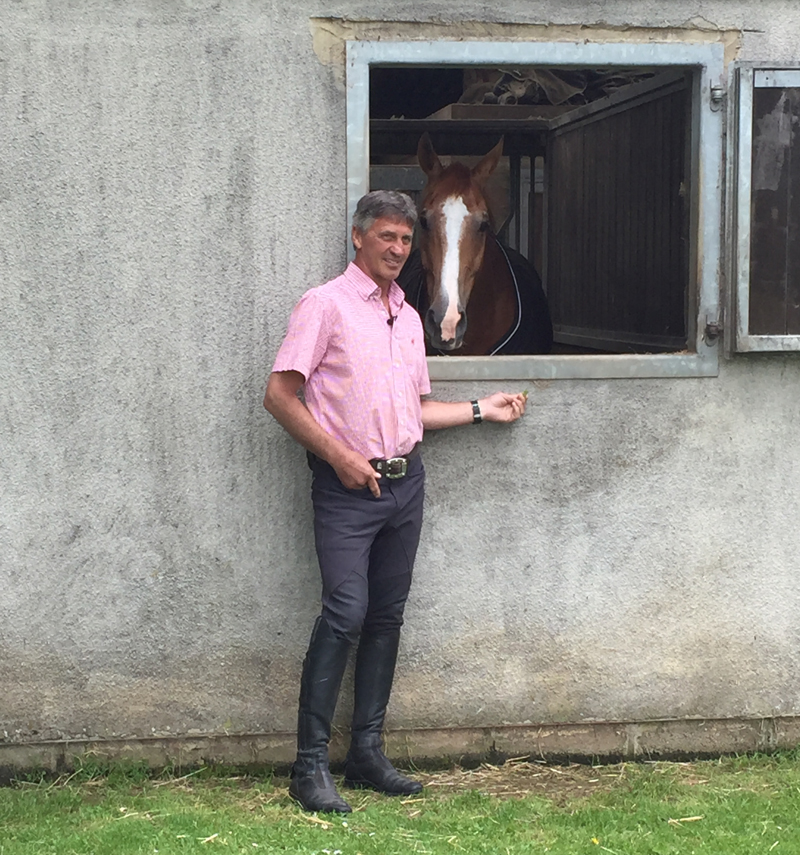 Save