If there should ever be an official horse dictionary, the entry for "small junior hunter" would surely showcase a picture of Illusion. The handsome bay Hanoverian gelding by Lord Sinclair has three socks, a flashy star, stripe and snip, and stands a perfect 15.3 and 7/8 of an inch.
Illusion, aka "Elvis," has secured his place in horse show history, earning numerous championships in the junior hunters, professional hunters, hunter derbies, and even the equitation divisions.
Don't try to print his show record; you'll run out of ink before you even get to this decade. And the 19-year-old is nowhere near finished. Just last month he won the $10,000 National Hunter Derby at the Winter Equestrian Festival (Florida) with 13-year-old rider Augusta Iwasaki, and he's also rocking the 3'3" junior divisions with his new lease rider, junior Ella Sherman.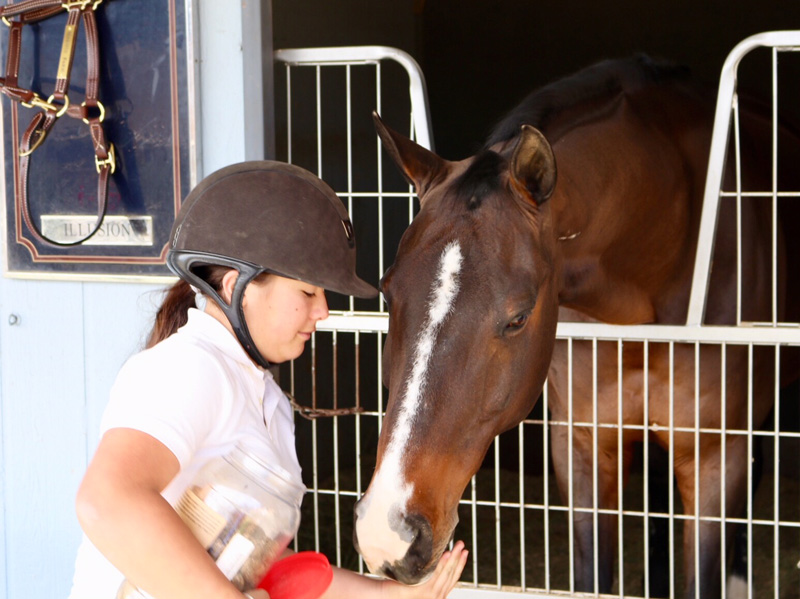 Sherman joins a long list of juniors who have been lucky enough to ride the schoolmaster, and he's proven to have a knack for teaching his young pilots the ropes.
Back in 2015, trainer Elizabeth Reilly thought he might make a good match for Iwasaki, her daughter. At the time, the 10-year-old was competing in the children's hunters, so Reilly arranged a one-week trial for the two to get to know each other.
They hit it off right away, and she was division champion. A month later she was showing him in the 3'3″ junior hunters, and a few short months after that Elvis carried Iwasaki through her first 3'6″ division—and earned a championship tricolor, the first of many the pair would win together.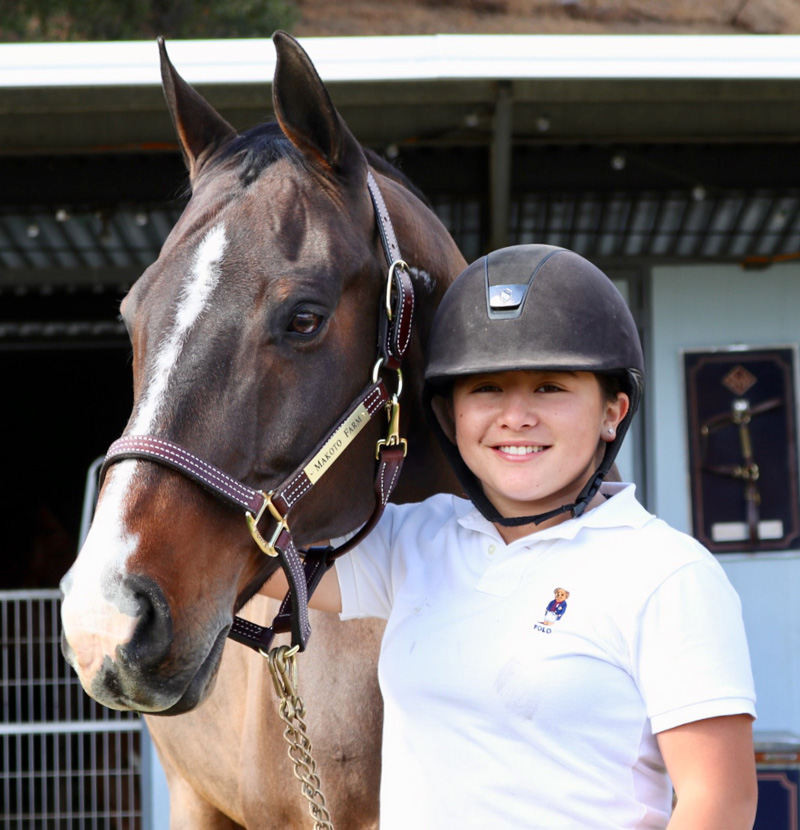 We visited with Elvis, Iwasaki, and Reilly at Makoto Farms in Calabasas, California, to go behind the stall door and see what it's like to be a hunter superstar. Here's what we learned:
• Elvis is a true show horse. "He's really amazing to show because he knows exactly what he's supposed to do, and he likes to do well," said Iwasaki.
Of course, like any good boy, he expects a treat when he walks out of the ring. "He turns and looks at you like, 'OK, I'm ready now,' " she said. "He always gets a treat when he finishes a round."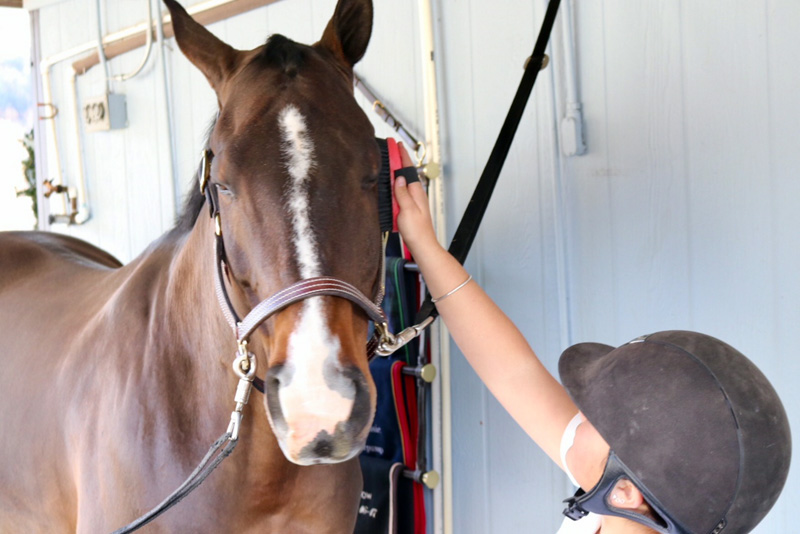 • It's very important to him to take care of business before he shows. Iwasaki brings him out to the warm-up a little bit early to hack, and then she waits for him to use the restroom. The good news is that he's not shy—he goes right there in the warm-up ring with his rider aboard. "If he doesn't go, he won't move in the ring," explained Reilly.
• Elvis knows his job in the show ring, and he also knows when it's OK to play. "He's a powerhouse at home," said Reilly. "He just wakes up fresh and ready to go every day. You would never know he's 19."
On one of his first home rides with Iwasaki, he spun her off with his exuberance. "He's very feisty at home," she said.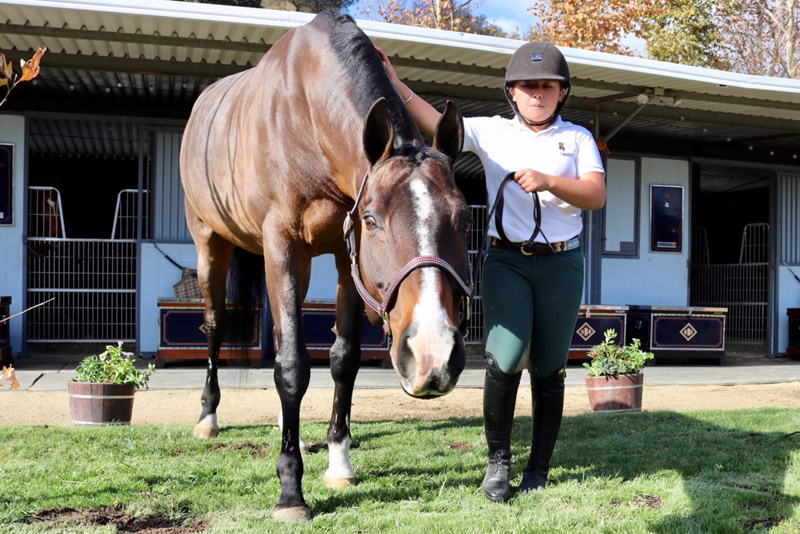 • Back at the barn, he's a love bug. "He's so sweet in the barn," said Iwasaki. "He gets along fine with other horses, but he really loves people."
He also loves treats and will eat anything offered by one of his beloved humans.
• He's a serious cribber and will crib on his water bucket, the crossties, or anything else that's available. As a result, he has worn down his front teeth, or as Reilly delicately put it, "he's limited in the teeth department."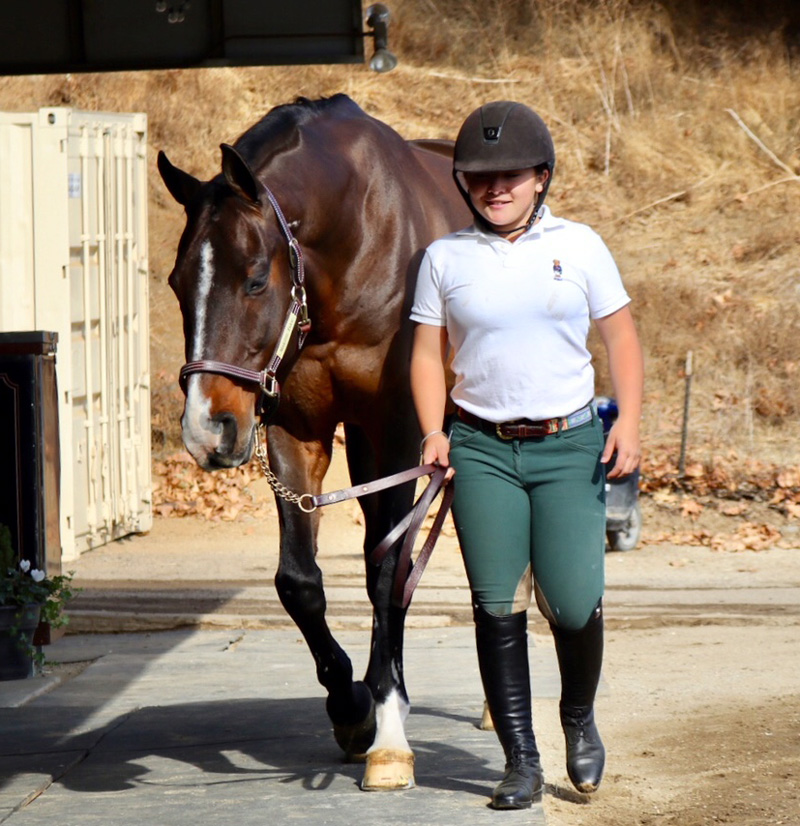 • The senior gelding has collected quite the fan club. Elvis had to have a medical procedure done in Wellington in 2017, and the veterinarian was quite impressed with all of his visitors. "The doctor told me he'd never felt this much pressure," said Reilly. "He said, 'I have all these kids coming over on their bikes to visit him, and they're all telling me how famous he is. I've never had this kind of pressure!' "