He's currently the king of Tamie Smith's barn. He's regal, black and gentlemanly. And around the barn, he's named after a luxury car.
He's Mai Baum, or "Lexus," and last fall he took the eventing world by storm, winning the Dutta Corp. Fair Hill CCI*** (Md.) and the Plantation Field (Pa.), Copper Meadows (Calif.) and Rebecca Farm (Mont.) CIC***s.
Lexus makes Smith's base in Temecula, Calif., home, and head groom Shannon McCormick has taken care of him since the fall of 2014.
Here's what you need to know about Mai Baum:
He's not just Lexus. He's Lexie, Lexie-poo. "He loves to be spoiled and get attention," McCormick said.
It's not all homework for Lexus. When he's not working on the flat or having a jump school, he's powering up the hills behind the barn for a little fitness work and a mental break. "Very few people are allowed to ride Lexus, and I'm lucky enough to get to take him out on trot hacks, or if I'm somewhere with the horses and Tamie's not there, I'll ride them to keep them going," McCormick said. "He's pretty magical to sit on. He's sensitive, and he's a little spooky, but he doesn't do anything stupid. He's amazing to ride."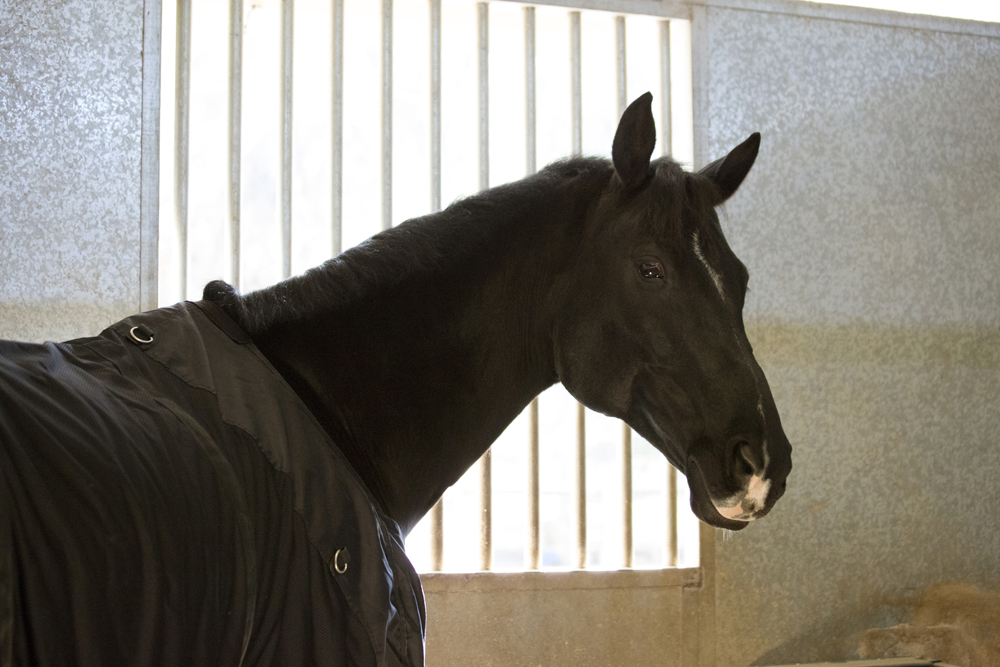 He's handsome, and he knows it.
His show name, Mai Baum, was the name given to him by his German breeder, Gunter Gerling. "Maibaum" is German for May pole, and every May 1 there are Maibaum festivals in certain areas of Germany. The residents erect May poles in the village square and celebrate.
"I would call him a gentleman. He has a stall close to the tack room and the board with all the daily information on it," said McCormick. "We open his window, and he's always looking out. Sometimes he'll pick up his halter and throw it on the ground if he's not getting enough attention. But he's a good boy."
It's the little things about caring for a horse that make life easy, and Lexus gets good marks from McCormick for those. "He gets right on the trailer and ties to it great, which is great, because Tamie travels for lessons a lot," she said.
He loves a good grooming session as much as any horse, but he hates a spray bottle, no matter what it contains. "He'll do anything in his power to get away from a spray bottle. Even if you're just spraying his tail, he's super offended," McCormick said.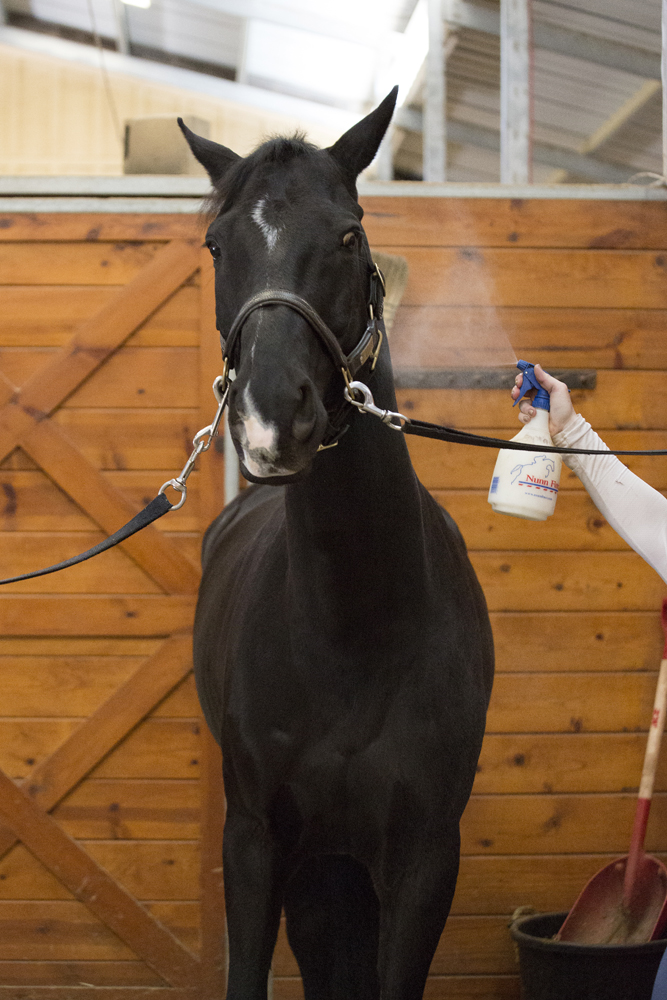 That's Lexus' "You dare spray me?!" side-eye.
He's also a bit particular about getting his face wet. "God help you if you want to wash his face. He is not a fan," McCormick said. "At home, in the cross-ties, it's a lot easier, but if you're at a show and using a bucket, he'll rear and strike. He will not be happy about it."
Need to give Lexus a shorter haircut? You take your chances. "He's a little bipolar about clipping," McCormick said. "One time you'll go to do him and he'll be perfect, and the next time he'll just not want to have anything to do with it. You just have to back off and wait until it's OK with him again."
McCormick works hard to keep Lexus' black coat gleaming and true-to-color. "We turn all of our dark-coated horses out at night and put them in fly sheets from head to toe," she said. "I use a color-enhancing shampoo on him when I bathe him, and I curry him really well all the time to get his coat coming through. We mostly just try and keep him out of the sun during the day."
Lexus spends his nights out in his paddock, then comes into his stall for breakfast. "He hangs out in his stall a little bit, and then Tamie will ride him, whether it's a flat day or a hack day or a jump day. Then he get cooled out and goes back in his stall to hang out for the day. In the evening, he turns back out and gets his night grain out there," said McCormick.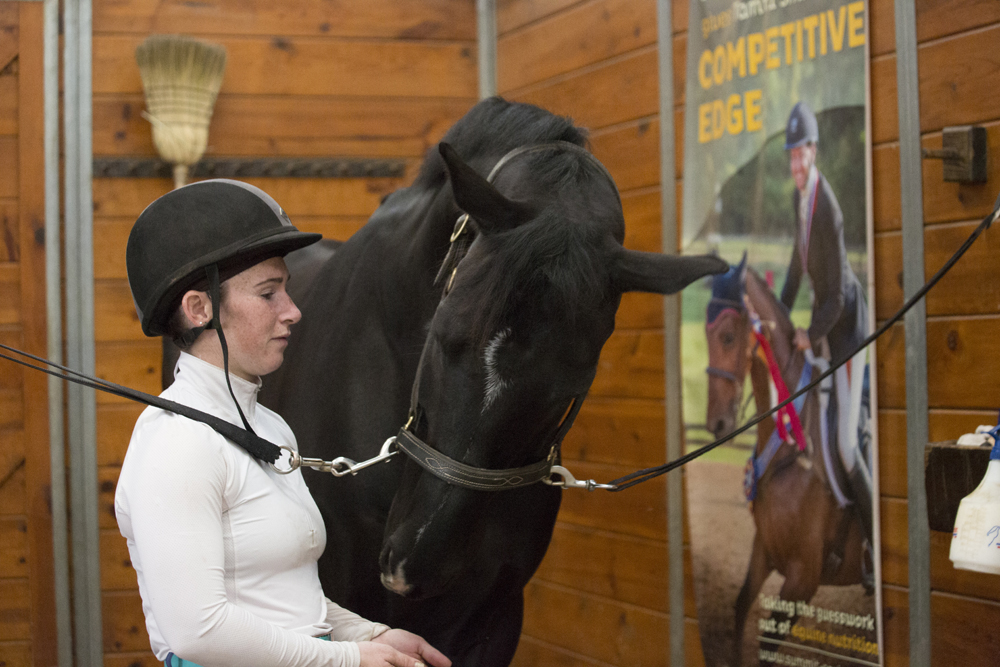 Lexus and Shannon McCormick.
"He likes attention, but he's specific about the kind of attention he wants. He wants you to come up and adore him and take pictures with him and give him cookies. But not so much brush him or spray him," McCormick said.
Lexus has never met a stranger. He nickers to just about everyone. "He thinks everyone is his best friend, even strange horses," McCormick said.
Lexus' favorite thing? Sunday night buffets. After a competition, no matter how he did, he gets to eat treats straight out of the bucket.