Mill Spring, N.C.—Sept. 2
Beginner novice riders took to the cross-country course today at the U.S. Eventing Association American Eventing Championships , and all six divisions were hotly contested. There were a few upsets at the top, but overall there were a lot of smiling faces coming through the finish flags.
Read on to hear from a few of the leaders.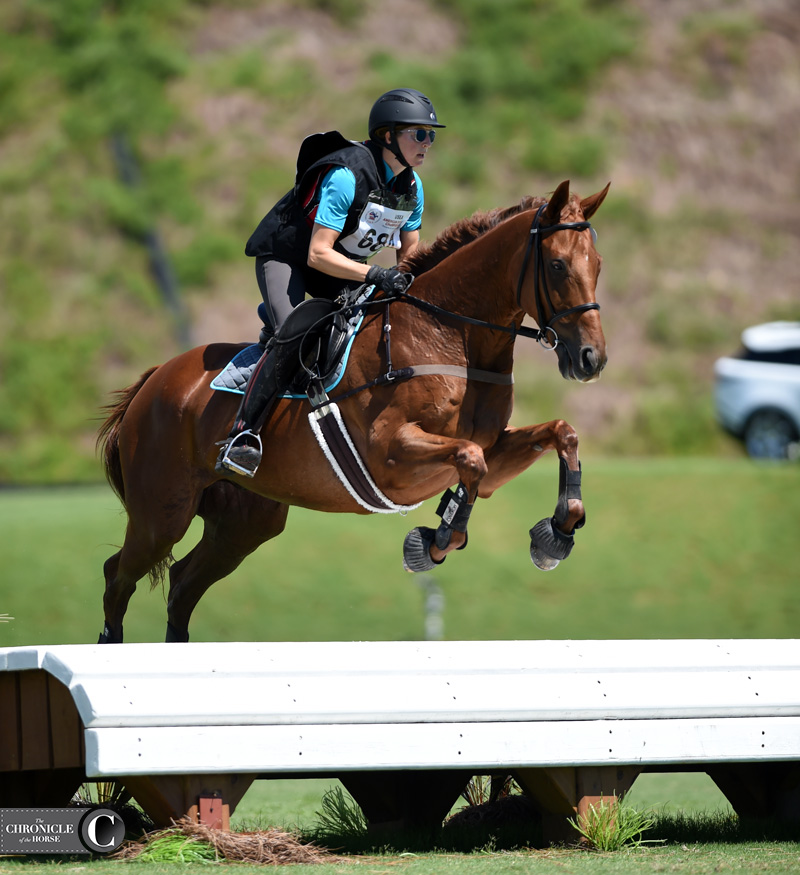 In the beginner novice rider division, Kathleen Bertuna and her own Millye's Mojave, a 12-year-old Thoroughbred gelding, hold the lead on 27.0, moving up from third after dressage.
"There were a lot of tests, from the changes in terrain to riding towards and away from the warm up area, towards and away from the barn area, and the difference between the ring and the wet, sometimes muddy grass, up and down the hill—it definitely tested all those facets that we've been working on all year in all the different courses and put them all into one big course," she said.
Bertuna had been away from the sport for 19 years until last November when she bought Millye's Mojave.
The Thoroughbred gelding is "just a prince. He is wonderful. He takes care of me and has gotten me back into the business very nicely," said Bertuna. "At the beginning of this season beginner novice was looking really big, but now it's looking more manageable, so I'm hoping that there will be a nice move up in the spring."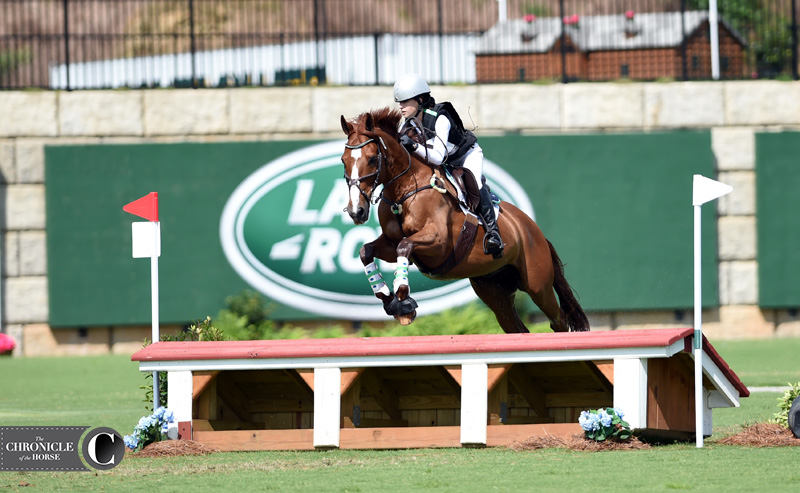 The most adorable division of the whole weekend, the junior beginner novice, 14 and under, saw dressage leaders Ashley Stout and Deo Volente hold their top placing on an incredible 19.8.
"I felt like it went really well. We were a little looky at some fences, but we managed to get over them and push through it, and he was very willing with everything," she said. "We were actually a little fast—we had a minute left at the third to last jump, so we ended up doing some circles and making it through with four minutes and thirty seconds. I'm super proud of him."
Stout said her last two shows haven't gone to plan on cross-country, so to make it to the finish was a huge accomplishment."My plan [for tomorrow] is to get through without knocking anything down. I've looked at the course, and it's challenging, but not too much," she said.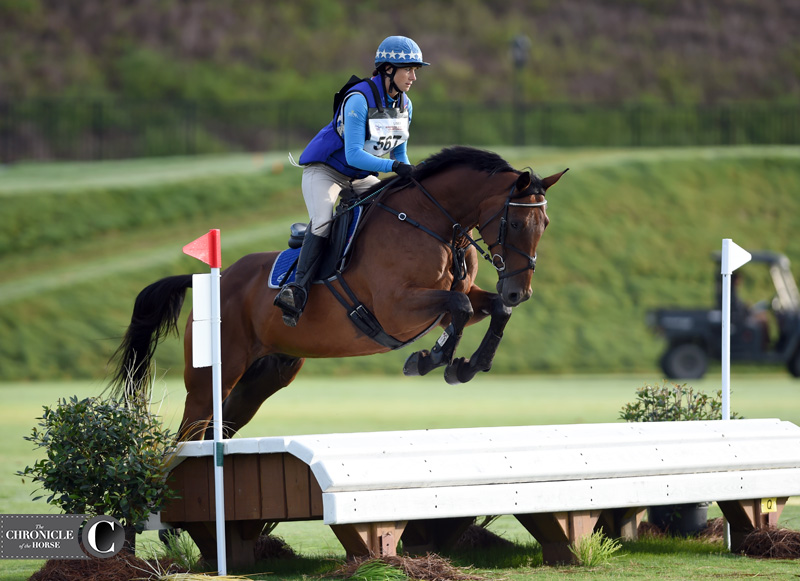 Amanda Ruane and her own Bally Lord Who, a 9-year-old Irish Sport Horse gelding, maintained their lead in the beginner novice horse division, staying on their dressage score of 22.3.
"He felt so good today. Cross-country is always his favorite phase," said Ruane. "The biggest thing with him is that he's 17 hands. He's a big horse so we need to work on not eating up the time so quickly. A couple of times I had to check my watch and then say 'Ok, let's take a breather and tone it down a notch.' He's bold and brave, and he's a really fun ride."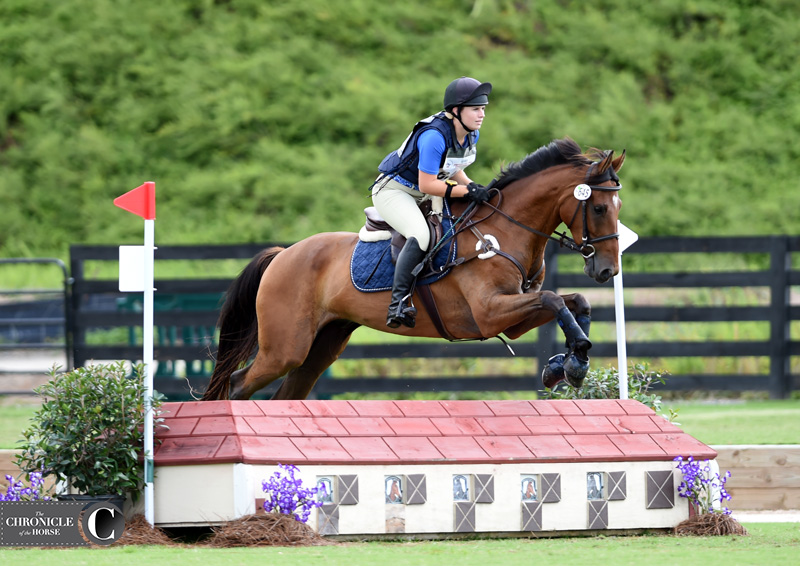 Moving up from third place in the beginner novice amateur division, Leah Backus and her own Diamond Of Truth, a 5-year-old Irish Sport Horse gelding, have taken the lead heading into tomorrow's show jumping phase.
Backus bred Diamond of Truth, who's by Salute The Truth, and has enjoyed bringing him along for the past few years. The AEC was her goal this year.
"I liked going up on the hill so that you could look out over the [cross-country] course," she said. "When we got up there, my horse kind of looked out over the field, and our course was going pretty well at that point, so it was pretty exciting. For tomorrow, he's never been in a ring that big, so I think he'll be excited. He's enjoying the show scene, so I think he'll like it, and maybe he'll perform extra well."
Important links:  All the COTH coverage of the 2017 AEC  |  full results  |  live streaming
2017 AEC - Beginner Novice Cross-Country
Lindsay Berreth / Sep 3, 2017 3:10 pm