Theresa Sanders still can't quite believe she spent three decades not riding.
"To this day, I don't know how I did it. I just don't know how I suppressed my passion for horses. It was always there—I never got it out of my system," she said. But five years ago, Sanders got back in the saddle in a big way. With her passion reignited and burning bright, Sanders not only shows in the adult amateur hunters and jumpers, but also foxhunts on a regular basis. "I felt like I hadn't missed a beat. I picked up right where I left off. Horses are very much part of my life, and I can't imagine doing without them."
Oh, and in December, she had the ride of a lifetime when she flew to England and hunting the legendary Olympic and four-star event horse Lenamore for a day.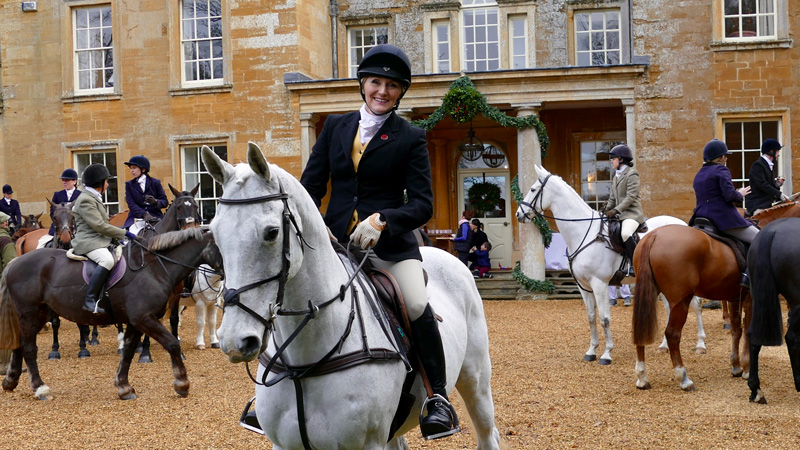 (You can read much more about Sanders' adventure hunting Lenamore in the Feb. 20 issue of The Chronicle of the Horse magazine.)
As she's gotten more serious about her riding, Sanders has had to learn how to balance it with her demanding career as the research coordinator for interventional cardiology at Emory University School of Medicine (Ga.). "Horses are really my escape," she said. "We do all sorts of clinical trials testing new methods of improving patients' lives.
"I worked in the [critical care unit] for 11 years and had always felt like I wanted to take care of the sickest and most complicated patients. I was fascinated by the complexity of the interventions that we used to save patients' lives—patients on a ventilator, ones with 10 IV drips going, patients on heart pumps. Most of the time we were successful, but there were certainly times that there was not a good outcome, and it was difficult to be part of that process when it did happen. So I thought, 'What sort of research can we do to help save these lives?' and that led me into the research side of it," Sander said.
"It's always something new, and I always like the new. I think that spills over into my riding—I love learning, I love new challenges," she continued. "I started with the hunters and then went to foxhunting, and now the jumpers. I'm doing all three at the same time right now! It keeps me out of trouble," Sanders said.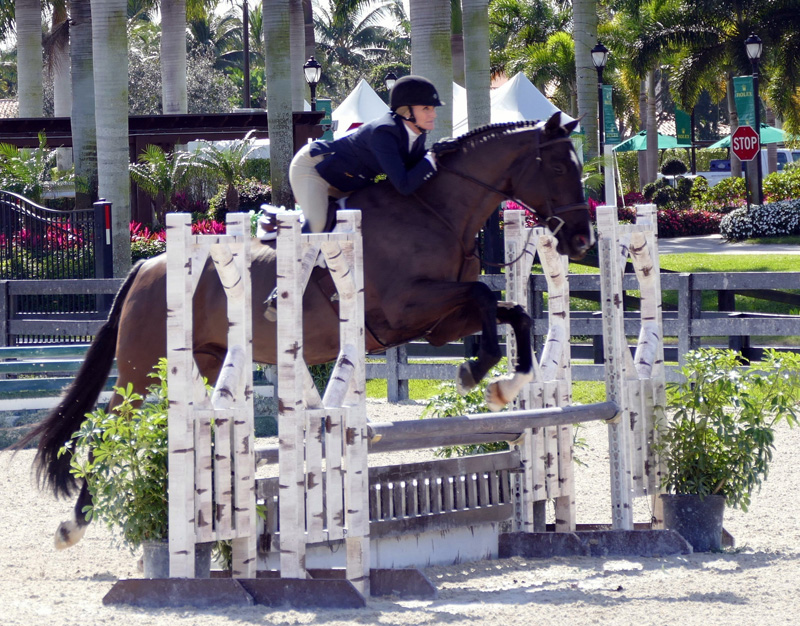 Now Sanders rides five days a week, fitting lessons, foxhunting and and the occasional horse show into her calendar. "I try to squeeze that in with work to pay for the two horses. It's something that I took my childhood riding to whole other level," she said. "I always said I couldn't ride because of work schedule and everything else. But it was an immediate rekindling of the love affair and it came back with an absolute fury."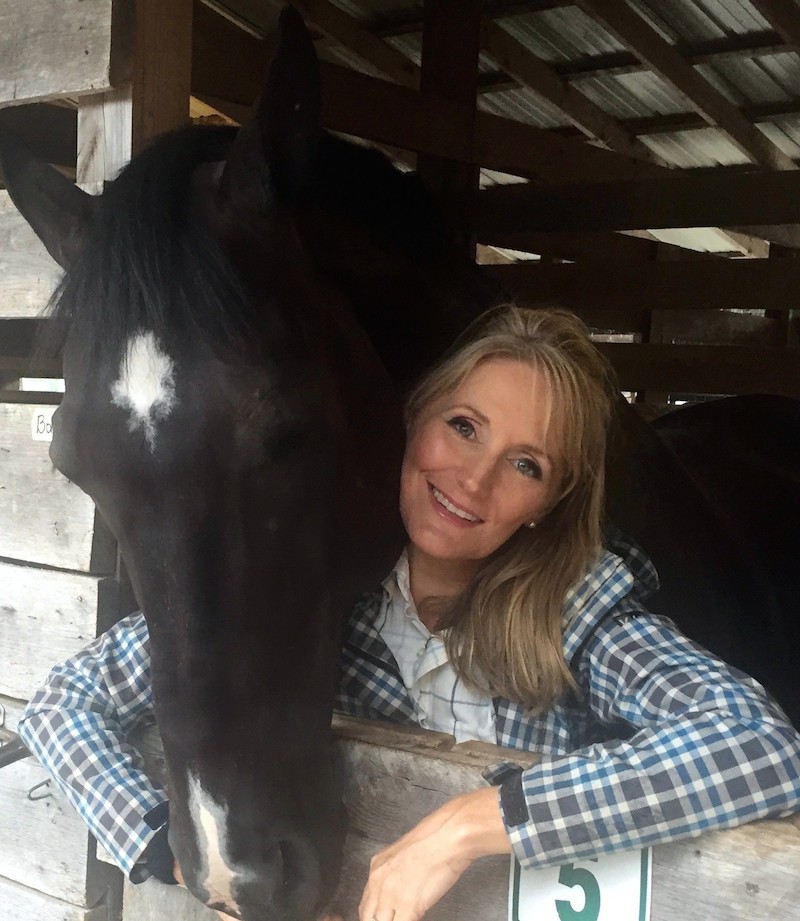 Sanders, from Atlanta, Ga., grew up riding hunter/jumpers and showing as a teenager. "I never had a horse as a kid. I always rode other peoples' horses," she recalled. I think that may have made me a better rider. And now that I'm all grown up and have my own horse, all of this is such an amazing time in my life. To have all these dream experiences come true—I'm loving every minute of it."
It was her childhood friend Janet Salem, who is now a hunter/jumper trainer in the Atlanta area, who got Sanders back in the saddle. "When she came back and decided to ride again, it was full bore ahead! Now she's just sort of doing everything she never had a chance to do as a kid," Salem said. "She was the kid growing up who never had her own horse. She was always having to beg, borrow, steal rides. Now that she's in a different position, she's having a ball.
"We started off with her swearing she was never going to jump over 2'6" and now she's showing at 3' and going to England to foxhunt a four-star eventer," Salem continued. "She is not ever going to be defined by her age. She really lives by 'Age is just a number.' She's tough as nails."
Sanders keeps her two horses—her hunter Banderas and her jumper Flashy—with Salem. When she goes foxhunting with the Shakerag Hounds, she uses the hunt's horses. "I'm fortunate that Shakerag has hirelings—fabulous, amazing horses we can lease for the day," she said. She's added hunting to her schedule for the last two years after having been introduced to the sport by a friend, Autumn Clark. "All of it—the territory, the hunt horses, the hounds—is something very deeply rooted in me. It all just immediately clicked," she said.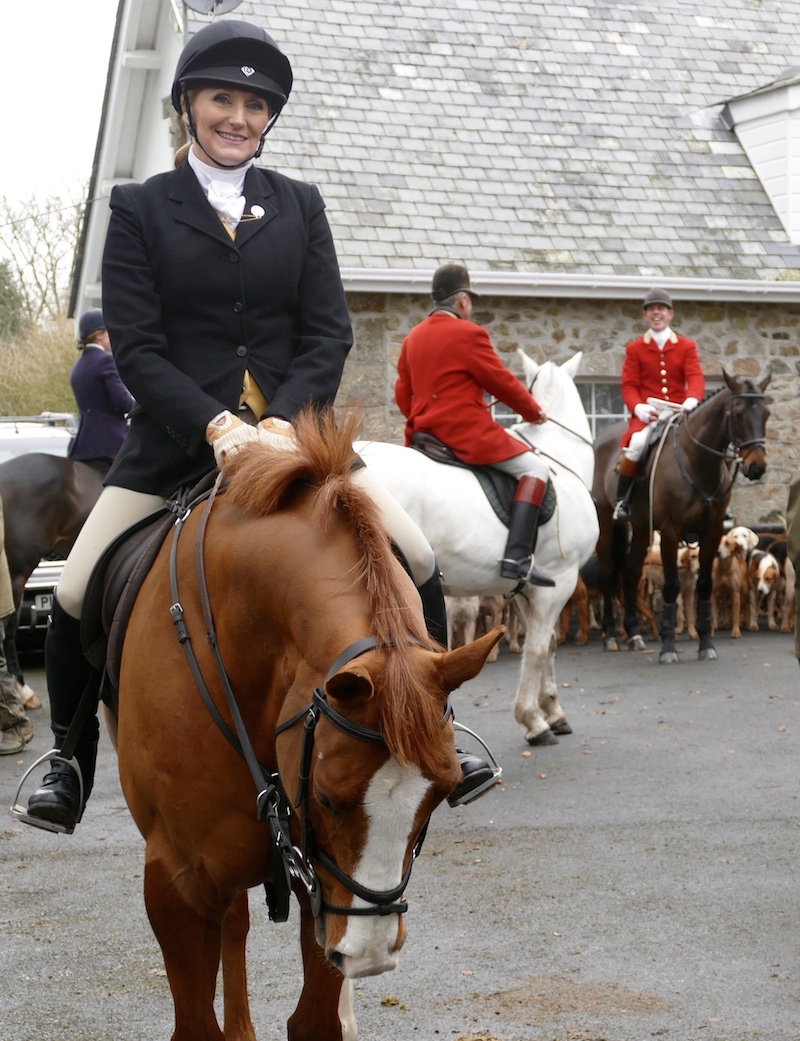 After riding with Salem for two years, Sanders bought her very first horse in July 2014, the Hanoverian gelding Banderas. They started in 2'6" divisions and moved up to 3' in May 2016. In December of last year, Sanders added the jumper Flashy to her string.
"I'd always wanted to do the jumpers as a kid. I remember looking at photos of the jumper classes as a kid and thinking, 'Wow, I really want to do that one day,'" she said. "I am just starting low and slow. I've done the .95 and we'll move up to the 1.0-meter. I'm just competing against myself."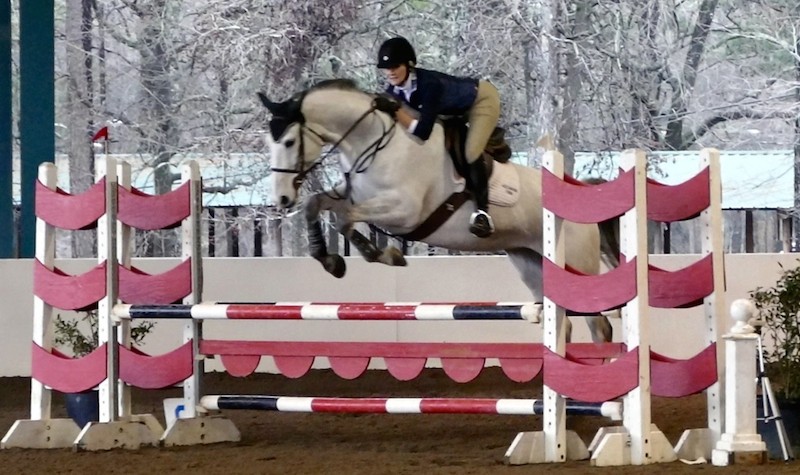 Salem remembered the first time Sanders showed as an adult. "She hadn't been to a horse show in 30 years. We went to an A-rated horse show in Conyers, [Ga.], and she was doing the long stirrup," Salem said.
"Her ring was at the back of the facility, so I told her to got on her horse, go all the way back to the ring where she was supposed to show, and flat her horse until I got there. I sent my daughter to check on her, and she called me. 'Theresa just showed without us.'
"Theresa told me, 'You guys seemed busy and I didn't want to bother you so I just went ahead and did my round.' And she won!"
Salem describes Sanders as an elegant and soft rider. "She's fun to teach. The hardest thing about teaching her is that—like a lot of adults—she over-analyzes things. I'm always trying to get her to stop thinking so hard and feel her way through it. But the foxhunting is good thing for that, because you have to just go out there and ride," she said.
Sanders took that "kick on" philosophy to a new level in December when she placed the winning bid on hunting the famous Lenamore in a charity auction in England, bidding by phone. Once all the arrangements were made, she hopped on a plane and spent the day jumping hedges aboard a famous four-star eventer. "It felt like an eternity in the air over these hedges; they're a lot higher than what I'm used to jumping out hunting! He just took great care of me. It's one of those experiences I will always treasure and cherish," she said of the experience.
Sanders looks forward to the 2017 show season, as she's planning to continue in the adult hunters on Banderas and move up the jumper ranks with Flashy. "I've got so much to learn; I'm just beginning. It's all so fascinating to me. I'm really like a kid in a candy shop with all this," she said.
You can read much more about Sanders' adventure hunting Lenamore in the Feb. 20 issue of The Chronicle of the Horse magazine.